Snowjob
Posted at 2:46 PM on December 22, 2009 by Bob Collins (8 Comments)
Filed under: Weather
There's something wrong -- seriously, seriously wrong -- when I'm the voice of optimism and viewing the world through my half-full, rose-colored glasses.
By now, of course, you've heard that a foot -- maybe more -- of snow may "interrupt holiday travel, last-minute shopping and Christmas Eve church plans." And it probably will. Bad news all around, to be sure.
Unless, of course, you live in Minnesota, a state pretty well dependent on the winter tourist and enthusiast economy.
For example:
-- Polaris, a company that makes snowmobiles, is the 27th largest company on the Star Tribune's 100 largest companies list. Arctic Cat, another similar company, is #45.
-- Gander Mountain, a company that sells outdoor equipment, is #35.
-- The Gunflint Trail, Ely, and other sections of the state depend on the winter economy for people to come and stay, maybe do some cross country skiing, and ice fishing. Remember this picture from 2002?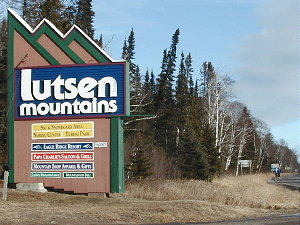 In 2007, this was the cross-country trail around this time of the year at the Northland Arboretum.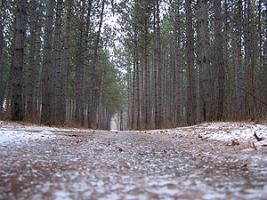 There was no snow in northern Minnesota. It was an economic tragedy.
-- The state collects revenue from cross-country skiiers, park fees for winter enthusiasts, and fishing licenses. (h/t: Kassie Church via Twitter)
-- Small businesses like hardware stores are going to have an upswing in business, selling shovels, for example.
The storm is going to hit on Christmas. Most things are closed on Christmas. Most people don't have to go to work on Christmas, and while we share the pain of those who might be flying off somewhere, or expecting someone to fly in, the percentage of people who are is relatively small. Most people spend Christmas at home, looking out the window and -- at least in recent years -- wishing there was enough snow so the kids could take their sleds out to the hill.
If you're going to have a big snowstorm, Christmas is a darned good time to have it.
It's true that we newspeople depend on snowstorms to create the perception of trouble ahead. But a glance at some other stories we've done in recent years shows we're pretty good at digging up trouble ahead when it doesn't snow, too. We'll get by.
Frigid temps, lack of snow cause wave of septic freeze-ups

Little snow foreshadows more drought

John Beargrease sled dog race canceled (2007)
Snowless season frustrates winter sports enthusiasts

Drought: Twin Cities lake near all-time low record
The bottom line? This ain't Phoenix.

---
Comments (8)
Let it Snow!
Let it Snow!
Let it Snow!

---
We should organize a sledding party.
---
But not a giant snowball fight. Someone might call the cops.
---
I bought my boyfriend snowshoes for Christmas, so this is the perfect primer!
---
But couldn't it wait just a little longer, so we weren't going to be off work ANYWAY? I miss real snow days!
---
Can't wait for the snow to come. Bring it on! What is the point of dealing with the cold if there isn't snow around?
---
wouldn't it be even better if businesses cut their prices because of the great profits due to the large snow amounts.
---
Snow! snow! snow!
My young children (5 & 3) are eager to get out & sled & build a snowman. The older is getting skates for Christmas & is eager to go skating (his 2nd time ever) at a friend's back-yard-homemade "rink". I really want the kids to get outdoors to expend all of that energy! They go bezerk cooped up indoors & drive me nuts, not to mention breaking things as they run around at Mach 2. The hill @ Powderhorn Park is just the right size for them. They already have their sleds out in anticipation.
I hear people complaining that winters here are just not like "they used to be", when MN would get 3-4-5 feet at a time...?? Personally (as an immigrant from the not-so-snowy part of the Midwest), I can't wait. Shoveling snow is good exercise. Sledding with my kids is a blast. Teaching my son to skate is going to be personally satisfying.
Snow! snow! snow!

---