News Cut: November 30, 2009 Archive
Posted at 7:15 AM on November 30, 2009 by Bob Collins (2 Comments)
Filed under: Five by 8
I started off last week's vacation with the Brian Setzer concert at Mystic Lake. That inspires this week's Monday Morning Rouser:
1) The senseless shooting of four cops in Lakewood, Washington has us remembering Minneapolis police officer Jerry Haaf. He was your basic everyday cop, doing nothing but having some dinner when some gang members shot him, just because he was a cop. That led to a backlash against efforts in the Minneapolis Police Department to work with gangs, ended some police careers, ratcheted up racial tensions, and turned more attention to the "gang problem" in Minnesota, which would later lead to the Gang Strike Force, now embroiled in corruption allegations. All because a couple of gang members targeted a cop having dinner.
Back in Lakewood, authorities say they've got the apparent shooter cornered, and he may already be dead.
2) Flight or fight? Researchers in Poland have issued a study showing the difference in how men and women respond to danger and emergencies. Bottom line: "This might signal that when confronted with dangerous situations, men are more likely than women to take action," the researcher said.
More research: A new study back early intervention for autism. Still, there's little widespread evidence that it works.
3) It makes sense -- I guess -- that men's underwear can be an indicator of the state of the economy, but blood?
Another economic indicator? Economic graffiti in the Twin Cities.
4) Sugar with your coffee? You go ahead and hang on every word about the alleged demise of Tiger Wood's marriage, I'll take John Wooden, instead. "The greatest love story never told":


5) There's nothing wrong with the world that a good dog story can't cure.
Bonus: Pretty images of the Minnesota State Capitol from the air.
TODAY'S QUESTION
Vikings owner Zygi Wilf has balked at efforts to extend the team's lease at the Metrodome. While he says he has no plans to leave Minnesota, Wilf insists that the state's political leaders must find a way to help the team acquire a new stadium. Would losing the Vikings hurt Minnesota's quality of life?
WHAT WE'RE DOING

Midmorning (9-11 a.m.) - First hour: It's not news to people who fly regularly that planes are full, and may get even more crowded. Airlines have cut the number of flights to cope with the down economy and their own rocky balance sheets. We'll tell some flying stories and I'll live blog it here.
Second hour: As the year comes to an end, Midmorning looks at what musical artists we'll be listening to in 2010. (Oh dear, we've already started with the new year shows)
Midday (11 a.m. -1 p.m.) - First hour: Historian Douglas Brinkley joins Gary Eichten to discuss presidential leadership in wartime.
Second hour: A debate from NPR's "Intelligence Squared" series about President Obama's economic policies.
Talk of the Nation (1-3 p.m.) - First hour: Tens of thousands more U.S. troops are likely headed to Afghanistan. We're just waiting on official word from President Obama, that will most likely come tomorrow. Ted Koppel joins host Neal Conan for a look at President Obama's upcoming announcement about Afghanistan.
Second hour: Charlie Murphy didn't last as a security guard for his brother, Eddie. He kept pummeling the hecklers. life in the shadows of his superstar brother was not easy... From gangs to jail to the navy and, finally, to his own career in front of the brick wall.
All Things Considered (3-6:30 p.m.) - NPR has part one of a series looking at California's medical marijuana law.
MPR's Bob Kelleher profiles a man who invented window blinds that he says will provide heat.
(
2 Comments
)
Posted at 9:59 AM on November 30, 2009 by Bob Collins (6 Comments)
Filed under: Aviation
"Time to spare? Go by air!"
Is that the new mantra of the holiday air traveler, or the air traveler at any other time of the year for that matter? That's the discussion this morning on MPR's Midmorning. The guests are:
Randy Petersen: Editor of InsideFlyer magazine and founder of FlyerTalk.
Joe Sharkey: Columnist for the New York Times. He writes the On The Road column and the High Anxiety blog.
Charisse Jones: National business travel correspondent for USA Today.
Resources.
Post your comments below:
LIVE BLOGGING
We'll also be discussing whether there should be new regulations on frequent flyers. Sen. Charles Schummer has called for tightened regulations.

9:09 a.m. - Sharkey says there were no big delays during the holiday because, apparently, people booked flights earlier than usual.
9:11 a.m. - Here's a report from a New York TV station on how airlines are making it more difficult to use your frequent flyer miles.
9:12 a.m. - What sort of fares are you finding as you shop for fares? Kerri reports trying to get to Tulsa was too expensive. Sharkey says cities like St. Louis are also more expensive because airlines are pulling out of there. Coast to coast fares, however, are cheap.
Sharkey asks, "What kind of airline service are we going to demand?" It's a good question, but when's the last time people demanded -- let alone got -- airline service rather than just take what we're given?
9:15 a.m. - A caller says she had a great flight from here to Greensboro, North Carolina on Delta.
DISCUSSION POINT: A great question from a News Cut reader: Did Southwest wimp out when it apologized to and compensated the woman with the incessantly screaming child who got booted (rightfully, IMHO) off a recent flight ?
9:18 a.m. - Let's see, a caller says flying was great. Now the guests say it's not that difficult to use frequent flyer miles. Both don't see much merit to Schumer's proposed new regs.
9:20 a.m. - Caller describes buying a ticket from Denver to Hibbing using frequent flyer miles. Says it was easy and she saved $480. Life is good on the airlines.
9:21 a.m. - Peterson's secrets to using frequent flyer miles: (1) Never use your miles in the same manner as you do other travel. Typically we get off work on Friday and fly on Saturday. Not in the frequent flyer world, he says. Fly Tuesday through Thursday. Take vacation after working Monday. "It's the same 7 days," he says. (2) Know when to redeem your miles. The best time to advance notice (oh, lord, it's a verb!) your frequent flyer miles is about six months before you intend to fly.
The biggest month for redeeming miles is January. But Peterson says do it now for summer vacations.
9:24 a.m. - A listener from Bahrain asks why we put up with poor service? "We have no choice," Sharkey says. "I've been doing this column for 12 years, I've never seen people so fed up with the flying experience. I hear people saying, 'I am not flying unless it's absolutely necessary.'"
I drove back East in October. If I hadn't, I never would've known there's a Zippo Lighter museum along the southern tier of New York State. Or an RV Hall of Fame in Elhart, Indiana.
9:27 a.m. - Is bad service a trade-off for low fares? "We need to be prepared for the possibility it's going to cost more to fly," Sharkey says.
We were just talking about this in the newsroom a few days ago. Remember People Express? It was a cattle line, but you could fly to Palm Beach for lunch for something like $17. It was a trade-off and a suitable one for many people.
9:30 a.m. - Caller "Jim" from Elk River asks if "points plus miles" is a good deal. "No," says Peterson. "The most value you'll get is a penny per mile. A penny a mile is not a good value for you. Where it is a great value is with motel chains where you can use points for a motel room."
9:33 a.m. - Sharkey brings up the story of the Continental Express jet stranded in Rochester. "That's unacceptable," he says. We may have seen the last of those incidents, though, now that the federal government has hammered two airlines for that disaster.
9:37 a.m. - Charisse Jones, national business travel correspondent for USA Today, has joined the conversation. She says more business travelers are going in coach these days, or just using the phone.
9:41 a.m. "Mark" from Mendota Heights calls to say he's flown from Seattle to Minneapolis twice this month, using Delta once and Alaska once. He used "points plus cash" and asked if more of "these types of programs will come back?" He spent $100 plus 12,000 frequent flyer miles.
Peterson says "that was more infamous with Northwest WorldPerks." That program has gone away, of course. He says Delta has its own program with "dynamic pricing" where every mile that you have in your account will have a value. If you buy an airline ticket for $178, that would be 17,800 miles. "That's the new thing; airlines are looking to integrate frequent flyer miles as a new form of currency."
9:45 a.m. - A caller from Northfield mentions charter flights for business. This is becoming a controversy around here because the Star Tribune reported that Xcel Energy is using corporate jets and passing the cost on the ratepayers. In the context of this discussion, I'll point out this commentary which was published yesterday defending the practice.
9:48 a.m. This comment from Lisa below:


I have tried to use my FF miles for the holiday's with Delta/NW from MPLS to Florida to see my family, and they are charging double the miles for a ticket (up to 55,000 miles). The customer service rep told me it's my fault since I didn't book my ticket a year in advance.
Yes, that's the joy of flying right there. The love the customer service agents show you. Her full comment is below.
9:50 a.m. - Are airlines going to charge for carry on luggage? Peterson says he thinks it's just an Internet rumor. He says an airline like Spirit would try it before an airline like Delta would, especially considering this Southwest marketing campaign.
9:55 a.m. - Caller "Bill" from North Oaks calls to complain about the wait for baggage. It's also the wait for security etc. Peterson notes how long it takes to get from the B concourse down to baggage at MSP. You might as well be landing in Hudson. "It takes more time for security and baggage now than it does for the flight," he says.

9:57 a.m. - "Mike," a pilot, says airlines have to nickel and dime customers with fees because of the cost of fuel. Jones says the fees are here to stay. "As much as people complain, people are getting used to them," she says, which brings me back to the question I asked earlier. Since when do people ask for something different than what they're given from the airlines?
That's today's discussion. Continue it below.
(
6 Comments
)
Posted at 11:29 AM on November 30, 2009 by Bob Collins (4 Comments)
Filed under: Health
Enter "H1N1" in Google and a neat app pops up -- a list and map of flu vaccination sites around the Twin Cities. Take Minneapolis, for example. It's handy if you're looking for a regular seasonal flu shot, but not if you want an H1N1 vaccine.
The Minnesota Department of Public Health today unveiled a flu shot clinic search engine. But it, too, won't help you if you're looking for H1N1 vaccine. A search for flu shot clinics within 30 miles of downtown St. Paul today, for example, revealed this:
There are no clinics currently scheduled within 30 miles of the 55101 zip code you used. You can look again by increasing the radius of your search (more than 30 miles) or change the zip code or extend the date range. To try that, click your Back button or the button below.
Don't bother. A search for a flu clinic within 300 miles of St. Paul yielded the same result.
Last week, the department announced plans to expand the number of people eligible for a flu shot. All people from 6 months to 24 years old are now eligible to receive the vaccine, as well as people from 25 to 64 years old with an underlying medical condition. You'll have to call your local medical clinic. It's clear that the online resources for finding H1N1 vaccine are of no use.
Update 12:59 p.m. -- Hennepin County just announced three flu shot clinics:
• Thursday, Dec. 3, 4 to 8 p.m., Eden Prairie High School, 17185 Valley View Road, Eden Prairie.
• Wednesday, Dec. 9, 3:30 to 8 p.m., Park Center High School, 7300 Brooklyn Boulevard, Brooklyn Park.
• Wednesday, Dec. 16, 3:30 to 8 p.m., Wayzata High School, 4955 Peony Lane N., Plymouth
The three clinics will offer H1N1 flu vaccine to:
• Anyone between the ages of 6 months through 24 years.
• Adults aged 25 to 64 with chronic health conditions (such as asthma, diabetes, lung conditions, cerebral palsy and muscular dystrophy).
• All pregnant women.
• Health care providers and emergency medical services personnel.
• Anyone who lives with or provides care to infants under the age of 6 months.
The vaccine will be offered in both the nasal spray and injected shot forms.

(
4 Comments
)
Posted at 12:05 PM on November 30, 2009 by Bob Collins (2 Comments)
Filed under: Economy
A New York Times interactive map (and an accompanying story) on food stamp usage in the country provides an interesting -- and sobering -- assessment of the program that feeds the hungry. One in 8 Americans and 1 in 4 children in the country are on food stamps now.
But the opportunity for a further review of racial and ethnic disparities in matters of poverty is lost with the Times' view that there are only definitions -- whites and blacks. That might work in much of the country, but it may not work well to explain things in the Upper Midwest.
In Minnesota, for example, two counties are the heaviest users of food stamps -- Beltrami and Mahnomen. In Beltrami County, 36% of "blacks" are on food stamps. But African Americans make up only .36% of the Beltrami County population. The largest non-white group is Native Americans.
In South Dakota, Shannon County has the highest rate of food stamp usage in the country (49%). Shannon County resides entirely within the Pine Ridge Indian Reservation.
In North Dakota, 45 percent of all people in Sioux County are on food stamps, as are 63% of the children there. According to the Times data, 7% of the county's whites are on food stamps, 0% of the county's "blacks" are on food stamps. How is that possible? The county lies entirely within the the Standing Rock Indian Reservation, and it's pretty clear that the Times wasn't interested in categorizing the majority populations in this section of the country.
That's a shame, because the U.S. Department of Agriculture changed the ethnic definitions a few years ago precisely so that it can be analyzed this way. The current definitions are:
* American Indian or Alaskan Native
* Asian
* Black or African-American
* Native Hawaiian or other Pacific Islander
* White
* American Indian or Alaska Native and White
* Asian and White
* Black or African American and White
* American Indian or Alaska Native and Black or African-American
(
2 Comments
)
Posted at 2:58 PM on November 30, 2009 by Bob Collins
Filed under: Health, Politics
The Senate is taking up the health care bill today. The session will last longer than my ability to follow it for the duration, but I'll be following it nonetheless.
What's going on behind the debate? The Wall St. Journal has interesting analysis:


What's happening on the floor may not bear much resemblance to the ideas being discussed privately, and the bill could take a sudden shift if the private ideas become part of Reid's official plan. Case in point: On Feb. 6, the Senate spent most of the day debating a $930 billion stimulus package. But that night, Senate Democratic leaders reached a deal with three Republicans on a leaner package that ultimately was valued at $787 billion. That's the one that passed the Senate.
So the floor session today may be being held primarily for the benefit of The Daily Show?
1:56 p.m. - Sen. John Kyl says Republicans will try to amend the bill, otherwise they'll vote against it.
2:00 p.m. - The Senate is still working on morning business. Sen. Amy Klobuchar (DFL-Minn.) is making a statement on three Americans -- including a Minnesotan -- being held in Iran.
2:05 p.m. - Debate has begun. Sen. Harry Reid speaking. In the typical style of Congress, the description of HR 3590 gives no indication of what's actually in the bill:


To amend the Internal Revenue Code of 1986 to modify the first-time homebuyers credit in the case of members of the Armed Forces and certain other Federal employees, and for other purposes.
Here's the full text of the bill. Don't try to print it.
It's always hard to tell on CSPAN, but it appears few senators are in the Senate chamber at the moment.
2:14 p.m. - Reid says "each and every American has had the opportunity" to read the bill online. He then offers an amendment to require amendments to be available on the senator's Web site before it is considered. It's worth pointing out that, at least in comparison to the Minnesota House and Senate Web sites, the congressional Web sites are a joke when it comes to following legislation as it's offered and debate.
2:19 p.m. - A CSPAN wide shot reveals an empty chamber. We're not likely to get any interesting debate anytime soon.
2:20 p.m. - One of Reid's amendments would have prevented money set aside from Social Security from being used for anything but Social Security. Sen. Mike Enzi says the one program that needed to be protected from siphoning funds wasn't in the amendment -- Medicare.
2:24 p.m. - The Congressional Budget Office today released a report on what will happen to health insurance premiums if the health care bill passes. Here's the full report. Premiums on non-group policies would increase by an average of 10 percent to 13 percent before figuring in the federal subsidies that are designed to defray the cost, the report said. Once the government aid is included in the calculations, average premiums would be as much as 59 percent lower than is now the case.
2:26 p.m. - Sen. Barbara Mikulski, D-MD: "Simply being a woman is a pre-existing condition." She's offering an amendment requiring access to screening by eliminating copays and deductibles. "Women will have access to the same preventive health services as women in Congress have," she said. She cited mammograms, screening for cervical cancer, and diabetes checks. She said the current bill does not provide for these preventive services.
2:34 p.m. - Sen. Max Baucus, D-Mont., says 80 percent of the health care decisions in families are made by women. "Women themselves are often discriminated against," he says.
Baucus says every 30 seconds, another American files for medical bankruptcy. FACT CHECK: Not likely true, at least as far as a medical reason. The number is actually for total personal bankruptcies. It was much higher in 2005.
Baucus wrote the Senate version of the health care reform legislation. He's describing the highlights of the package. He says the bill prevents insurance companies from raising rates for an entire small business just because one employee got sick. He says the legislation repeals the "hidden cost" of treating the uninsured in hospital emergency rooms. He pegs the cost at $1,000 per year per family.
Tangent time: Six hospitals sue Massachusetts over that state's universal health care law. They say the state is shortchanging them for treating patients with public insurance.
2:54 p.m. - Sen. Mike Enzi, R-Wyoming, leads the opposition. Calls the Democrats' amendments "a stunt." I should point out that none of the amendments have been posted on the Democratic Senate sponsors' Web sites.
3:03 p.m. - Enzi says nobody will see any benefit from the bill until 2014. "The Reid bill mandates that Washington bureaucrats ration care," he said. Mikulski admitted as much, he suggested, by offering an amendment that clearly was a response to the government's medical panel that recommended women not have mammograms as part of routine screening until age 50.
3:10 p.m. - Sen. Chris Dodd, D-Ct., invokes Ted Kennedy. "The idea that this is being jammed down peoples' throats... is not born out by the facts."
Tangent time: 7 Things You Didn't Know About Senate Health Bill (NPR)
3:21 p.m. - Dodd relays tale of a youngster in Connecticut who needed a medical device but couldn't get it. "That won't happen under our bill," he shouts. "Millions of Americans go to bed knowing that if they wake up sick, they might not be able to get care."
3:42 p.m. - Sen. Chuck Grassley, R-Iowa. Says the health care plan as a "revenue neutral" bill requires 10 years of taxes for 6 years of program.

3:46 p.m. - We have the first chart of the debate: Grassley's graph of the federal debt. Grassley says the CBO report -- referenced above -- "confirms our worst fears." He points out the part that says premiums will go up, but he leaves out the part about premium subsidies from the government.
Grassley says the government shouldn't force people to buy insurance. "Never in the 200-plus years of our country has the government forced you to buy anything," he said. He also called for medical malpractice reform, and a denial of benefits to undocumented workers.
Tangent time: Illegal immigrants becoming a flashpoint in health care reform (Christian Science Monitor)
4:05 p.m. - Sen. John McCain, R-AZ., says Democrats are asking "us to commit to cuts that are unspecificed." He says hospice care funding is also being cut under Medicare. He calls on Democrats to explain how "half a trillion" in cuts can be implemented without removing programs under Medicare.
"Seniors all over America... are outraged and the more they find out about it the more angry they've become," Sen. McCain said.
4:11 p.m. - McCain cites this story via the Associated Press:
President Barack Obama's top aides met frequently with lobbyists and health care industry heavyweights as his administration pieced together a national health care overhaul, according to White House visitor records obtained Wednesday by The Associated Press.
The records disclose visits by a broad cross-section of the people most involved in the health care debate, weighted heavily toward those who want to overhaul the system.
"Health care reform should've been about both sides sitting down and fixing what's broken," McCain said. "Somewhere we've lost sight of what's wrong with health care in America and that's the cost of health care in America."
McCain says when the bill is signed, "immediately programs start being cut... and you don't get any benefits of the program for three years."
4:34 p.m. McCain: "I don't think the American people want their health care decisions coming from a panel in Washington." He's pushing the impact on senior citizens hard.
4:42 p.m. - Sen. Bob Casey, D-PA., is up. He says Medicare will go broke in 8 years "if we don't take action." He asks why the GOP hasn't proposed its own health care reform bill.
The debate continues. Not a lot of new content is being provided, so I'll discontinue the live blog for now.
Posted at 3:28 PM on November 30, 2009 by Bob Collins (5 Comments)
Filed under: Crime and Justice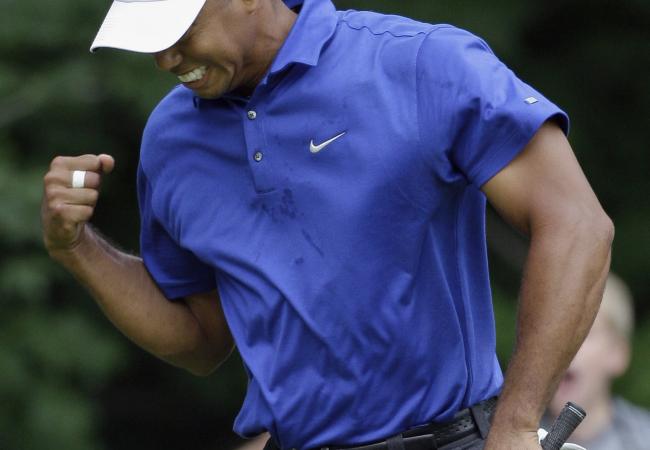 Tiger Woods today said he won't take part in his own charity golf tournament this week. He's recovering from injuries he allegedly suffered when his SUV hit a fire hydrant and tree.
Online sites think it has more to do with his wife attacking him after reading about his alleged affair in a gossip rag.
Is his marriage our business? Not exactly, unless there's a judicial system double standard at work in matters of domestic abuse. Jimi Izrael on The Root explains:
I think Tiger Woods is stiff-arming the cops because he doesn't want them to take pictures of his injuries. If it looks like he was punched or scratched, then the cops will have to act. And if the final explanation for this event turns out to be domestic violence, police will not need a statement from Tiger, and his wife will have to go to jail for assault. Tiger should co-operate with police to put any incident of domestic violence on the record. This will protect him from any allegations in the future should he have to defend himself from an attack at a later date. Granted, this is all conjecture. But if they did indeed have a tiff that resulted in violence, how should they proceed?
Well, they can do one of two things: Get some counseling and be role models to other couples in turmoil, or continue to stonewall and soldier on without comment, and taint Tiger's image while living in a dysfunctional relationship. Tiger wants to keep it a private matter, but he's living his life in the public light. It's one thing to guard your privacy. But when you hold yourself up as a role model, you have an obligation to be accountable to people who look up to you.
Jason Whitlock at FoxSports disagrees:
We don't know any more or less about Tiger Woods today than we did before he left his house Thanksgiving night. Anyone arguing otherwise is a naive idiot. And anyone arguing that we need to learn more is a ratings-starved TV producer or a self-righteous, undersexed hypocrite.
The Florida Highway Patrol's interest/obsession in cross-examining Woods and his wife is a publicity stunt and an effort to embarrass a powerful celebrity. Only a fool believes the police "investigate" every minor crime. And, yes, I'm aware that in the post-OJ era, the police take domestic violence far more seriously. But this, in my opinion, is a TMZ-fueled ******* match. There are dollars to be earned digging up dirt on Woods and his wife.
What say you?
(
5 Comments
)
Posted at 5:01 PM on November 30, 2009 by Bob Collins (1 Comments)
Filed under: Mary and Bob
In the daily News Cut discussion on the Current, we consider why some people have been waiting for a chance to shove Tiger Woods off his pedestal.
You can also
subscribe to the podcast via iTunes
or
by going here
.
(
1 Comments
)