News Cut: July 23, 2009 Archive
Posted at 7:28 AM on July 23, 2009 by Bob Collins (8 Comments)

This is the last 5@8 for a week or so. I'm heading to Oshkosh for the annual aviation festival, AirVenture. I won't be posting anything here but will be making regular postings on my aviation blog, Letters from Flyover Country.
1) Rep. Keith Ellison's defense of his trip to Mecca, paid for by the Muslim American Society of Minnesota, is likely to spur a good debate. In a letter to the Star Tribune today, Ellison says it's none of your business.
Privacy is not undiscovered dishonesty. Some things are private. For example, family and religion. My trip, which was not at taxpayer expense, and paid for by a nonprofit organization that does not lobby, was handled according to the House rules, which balance disclosure and privacy.
2) How do you know when newsroom cuts are affecting what ends up on your doorstep? When you see a correction like this one printed in the New York Times this week:
An appraisal on Saturday about Walter Cronkite's career included a number of errors. In some copies, it misstated the date that the Rev. Dr. Martin Luther King Jr. was killed and referred incorrectly to Mr. Cronkite's coverage of D-Day. Dr. King was killed on April 4, 1968, not April 30. Mr. Cronkite covered the D-Day landing from a warplane; he did not storm the beaches. In addition, Neil Armstrong set foot on the moon on July 20, 1969, not July 26. "The CBS Evening News" overtook "The Huntley-Brinkley Report" on NBC in the ratings during the 1967-68 television season, not after Chet Huntley retired in 1970. A communications satellite used to relay correspondents' reports from around the world was Telstar, not Telestar. Howard K. Smith was not one of the CBS correspondents Mr. Cronkite would turn to for reports from the field after he became anchor of "The CBS Evening News" in 1962; he left CBS before Mr. Cronkite was the anchor. Because of an editing error, the appraisal also misstated the name of the news agency for which Mr. Cronkite was Moscow bureau chief after World War II. At that time it was United Press, not United Press International.
(h/t: Nick Young)
Apparently the writer is well known for goofs -- people actually kept track of her streak of X number of days without a mistake -- but this is the New York Times.
3) The pigs among us. Out in Worthington they're on a veritable archaeological dig, trying to figure out the people who are plaguing the area by dumping trash along the side of the road.
Says the Worthington Township chairman:
"I told one of the other township members we might as well buy a big wagon and create a collection," he said. "This is something that's going to be ongoing, the way it looks to me.
"Last spring we had to go around and we picked up 30-some televisions, 20-some microwaves and some vacuum cleaners -- a whole farm wagon plumb full," said (Tim_ Blume. "The county really treated us good on that one."
I'll try to swing by Pt. Douglas Road in St. Paul on the way in. Last time I checked, there were mattresses strewn around a sign that warned against illegal dumping.
It an issue that's an open invitation to an enterprising TV station looking for one of those "hidden camera" stories. Like this one in New Orleans that caught a guy dumping portable toilet waste into a storm drain.
4) Science! A study says a pregnant woman's exposure to pollution can lower a child's IQ by 4 points by age 5.
Bad news: An artificial brain is still 10 years away.
5) Health care followup. Given that it's a local angle, it's surprising today to see that no local news organizations picked up on President Obama's swing-and-a-miss on the Mayo Clinic's criticism of the health care reform plan in Washington. See last night's live blog. Of course, any online poll is decidedly not scientific -- especially this one -- but 75% of those who took the News Cut poll say they know little or nothing about the health plans being considered. A good discussion topic: If this is the number one domestic issue for voters, why not?
Meanwhile, the In the Loop boys have produced another video.
TODAY'S QUESTION
Barack Obama came into office riding one of the highest waves of popularity enjoyed by any new president in modern times. Lately, his approval rating has slipped. How are you measuring the success of President Obama?
Be sure to read the commentary on the arrest of "Skip" Gates.
They asked what I was doing. I explained that I had just been shopping. They demanded my ID -- my driver's license still showed my former address, but they allowed me to go into the house and bring out a bill with my name on it. Then they asked to look at the entire collection of IDs in my wallet. It took a while to convince them that I actually lived in that house.
Had I been a white person, I imagine no gun would've been drawn and hardly any questions would've been asked. The racism that afflicts many police departments across America is not going to go away with a departmental retreat or a couple of workshops.

Following up: The Boston Globe has an interview with the sergeant for the Cambridge Police Department. It turns out he was the officer who tried to save Boston Celtics star Reggie Lewis 16 years ago.
WHAT WE'RE DOING
Midmorning (9-11 a.m.) - First hour: A discussion of the health care legislation. Second hour: Newly published research on monkeys' diets suggest that a restricted-calorie diet could be the key for humans to live longer. How is scientific research changing our view of longevity, and will it give clues to how we will age in the future?
Midday (11 a.m. - 1 p.m.) - Todd Krause of the National Weather Service will be in the studio to answer questions about lightning, thunder, hail, tornadoes, drought and other summer happenings. Second hour: A speech by Pulitzer Prize-winning author Frank McCourt, who died Sunday.
Talk of the Nation (1-3 p.m.) - First hour: A discussion of the Gates arrest in Cambridge. Second hour: Shelf discovery: What's the teen classic you still re-read?
All Things Considered (3-6:30 p.m.) - In Minneapolis some officials say the lower crime rates in the city are due to their policing activities and juvenile focus. MPR's Brandt Williams will consider whether it's as much because of a big change in housing on the North Side.
The minimum wage goes up 70 cents tomorrow. Quick! What's the current minimum wage? NPR's David Greene reports on the debate that never ends.
Owosso, Michigan will double in size this weekend. The Steam Railroading Institute is having what's billed as a "once in a lifetime" gathering of railroad enthusiasts. NPR will have a story on it:
(
8 Comments
)
Posted at 11:55 AM on July 23, 2009 by Bob Collins (5 Comments)
Filed under: Health, Politics
When I checked a few minutes ago, of the few dozen people who answered the question posed in this morning's
Five at 8
, 83% said they knew little to nothing about the specifics of the health care debate taking place in Washington.
How could that be? Because it's happening in Washington where process is most important.
Example.
Read this article from the Associated Press
. I'll wait right here.
Welcome back. Did you notice something about the article? There wasn't a single word about what's in the legislation or what the major points of contention are. Not one word. There is a reference to the Blue Dogs -- conservative Democrats -- being concerned about "tax increases and the impact on rural health care and small businesses." That's it. So what's in the House bill that specifically has them concerned?
It's no wonder that talk shows -- which boil legislation down to small talking points, some of which are occasionally in context and accurate -- steer the political debate.
But what if you want to be informed about the specific issues?
For the most part, it's piecemeal. Pick an editorial here or there, read a blog and piece it together.
Here are a few salient points.
Des Moines Register editorial
Democrats propose increasing taxes on the wealthiest Americans - about 2 million taxpayers - to help pay for reform. The surtax would be imposed on families earning more than $350,000 a year and individuals earning more than $280,000 a year. The tax rate would range from 1 percent to 5.4 percent.
The New York Times provided separate views of this proposal in a blog post here. "
Should the Rich Pay for the Uninsured
?" Included were these details.
Doctors' reimbursements:
The baseline budget calls for large cuts over the next decade in doctors' reimbursements under Medicare. Congress has always voted to waive these cuts. The health care reform bill will make this waiver permanent at a cost of more than $200 billion. It is disingenuous to get outraged over this expense, since we always knew that Congress would not allow the baseline cuts to go into effect.
Capping health insurance premiums:
Senator Max Baucus, chairman of the Senate Finance Committee, wants to cap the tax exclusion to put a lid on inflationary health insurance and restore fairness to the tax code. Workers could still keep their health insurance at work, but they would have a new incentive to stay under an annual cap of, say, $15,000 for a family policy.The company could still deduct any amount it spends on insurance, but employees would be motivated to stay under the cap.
Maggie Mahar, who writes the Health Beat blog for the Century Foundation, says
mis
information is growing.
She took apart a Wall Street Journal editorial
which, she says, are full of falsehoods. She provides a few more details of what's actually
in
the bill.
The House bill actually protects and increases employer-sponsored insurance. According to official CBO numbers, 2 million more people would be covered under employer-sponsored insurance than is projected to be the case today - 164 million compared to 162 under current law.
But the best analysis of what's in the House bill -- which is H.R. 3200, by the way -- may be the
Congressional Budget Office
:
The legislation would establish a mandate to have health insurance, expand eligibility for Medicaid, and establish new health insurance exchanges through which some people could purchase subsidized coverage. The options available in the insurance exchange would include private health insurance plans as well as a public plan that would be administered by the Secretary of Health and Human Services. The specifications would also require payments of penalties by uninsured individuals, firms that did not provide qualified health insurance, and other firms whose employees would receive subsidized coverage through the exchanges. The plan would also provide tax credits to small employers that contribute toward the cost of health insurance for their workers.
... and ...
Changes to the Medicare Part D program... would establish a new prescription drug rebate program for some people who are eligible for both Medicaid and Medicare, while expanding drug coverage to beneficiaries that are currently subject to a gap in coverage (often referred to as the Part D "doughnut hole"), saving $30 billion over the 2010-2019 period.
A read of
the actual bill
shows a few other provisions: >> A grant to train more nurses, and to provide more diversity in the nursing profession.
>> Health clinics in schools
>> Low-interest student loans for primary care students.
>> Home visitation programs for families expecting children.
>> Optional Medicaid coverage for low-income HIV individuals.
It's not a perfect way to get up to speed on the actual
issue
of health care, but it's better than what we've had so far.
As for the
politics
of the debate, which are getting the lion's share of coverage, a guest on
this morning's Midmorning program
succinctly told us all we needed to know about that:
"Every dollar in the health care system is someone's income."
It was good listening.
(
5 Comments
)
Posted at 1:10 PM on July 23, 2009 by Bob Collins (2 Comments)

Why would a newspaper in the U.K. care about the Hibbing High School Class of 1959 reunion last week? Because it was Bob Dylan's class and someone has to document the fact that he didn't show up.
But, man, do we learn a lot about Hibbing 1959 in the Telegraph's story:
THE UNDERGROUND ECONOMY
"Some of our classmates have been selling their y
earbooks," says local resident Sharon Kepler, who helped organize the reunion. "If Bob has signed it there are people who are willing to pay quite a bit of money..."
THE SIGN OF LOOSE WOMEN
In that time, things were almost how you see them portrayed in TV shows like Happy Days," says Sharon Kepler. "It was a simpler time. We used to say you could tell if a girl was just a little bit loose if she knotted her scarf on her chin."
HIBBING EST NON GAULUS
"There were a variety of after school clubs," adds Larry Fabbro, a retired auto exhibition professional. "I think Bob was in the Latin club..."
WHATEVER HAPPENED TO CLEATS?
"Bob would say, 'Let's go on a mission...'," remembers former classmate and retired US Steel shift manager LeRoy Hoikkala. "And the mission would be to cruise up First Avenue. We'd look at the music store there. Then we'd go to the Carlson shoe repair and get new cleats put in our shoes or jean boots. Then we'd go Stephens' grocery and read about James Dean."
Check out the Class of 1959 Web page. How could you leave a town like that, Bob?
(h/t: Nate Minor)
(
2 Comments
)
Posted at 2:45 PM on July 23, 2009 by Bob Collins
Filed under: Politics, Schools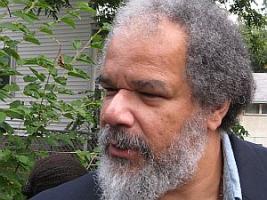 The Minneapolis school system, it seems, has tried everything. But, like so many other metro school districts nationwide, it can't keep a school superintendent in office for more than a few years; barely long enough to make a difference.
Bill Green announced on Thursday that he will not seek another contract as the superintendent of Minneapolis Public Schools. He has been the district's interim and permanent leader since 2006. He said he plans to return to teaching and writing as a history professor at Augsburg College in Minneapolis.
Here's a timeline of the last 15 years in the city:
1993 - The school board turns over the schools to a for-profit private firm. Peter Hutchinson and his three-person Public Strategies Group operate the schools on a performance-based contract. "We need to make whatever changes are necessary to see all children learn and see that the gap between children of color and white children closes," Hutchinson says. It's the first time a private company took over an entire school district.
1997 - Hutchinson leaves. Some minority groups didn't want Hutchinson as superintendent, and charged him with failing to meet minority students' needs," MPR's Laura McCallum reported.
1997 - Carol Johnson is hired
2003 - Carol Johnson leaves. She became superintendent of schools in Memphis, and superintendent in Boston
2003 (September) - The Minneapolis School Board taps Dave Jennings as new superintendent. "I have confidence because he's shown to be a warrior for public education in the city of Minneapolis. And I think that's what we need," Board member Audrey Johnson says of the ex-legislator.
2003 (October) - Jennings quits after "some African American leaders, who claimed the search process was flawed and Jennings lacked the necessary qualifications," MPR's Tim Pugmire reported. "While the noise is coming from a small group of folks, it is beginning to get in the way of the work, and time is short," Jennings said.
2004 - Thandiwe Peebles is introduced as the new Minneapolis school superintendent, telling people she didn't think things in Minneapolis are as tough as people said they were.
2006 (January) - Peebles resigns, embroiled in controversies over her management style and over allegations that she used district employees to conduct personal business for her.
2007 - Green, an African American, is named interim superintendent. "I would not do this if I felt that we were in a death spiral," Green said. "I do feel we can turn this around."
St. Paul has spun through a few superintendents, too, but they tend to stay longer. Meria Carstarphen left in February after a short tenure. But her predecessors -- Pat Harvey and Curman Gaines -- stayed for a combined 13 years.
Johnson, by all accounts, was brilliant and in great demand. And that's part of the problem. There are apparently so few game-changing school superintendents available, that a small-market city can't keep them.
The average lifespan of a superintendent is three years.
Posted at 5:04 PM on July 23, 2009 by Bob Collins (2 Comments)

Starting in 3...2....1, I'm on vacation.
I'm heading to Oshkosh for the annual AirVenture event, that turns a small airport in the world's busiest airport for a week. You'll probably hear of a news story or more coming out of it; hopefully it won't be the stuff that usually makes news -- the occasional crashing airplane and such.
I'll still spend the week blogging, but it'll be on my aviation blog, the address for which I provided earlier today.
(
2 Comments
)