Leroy Sievers, 1955-2008
Posted at 7:31 AM on August 18, 2008 by Bob Collins (2 Comments)
Filed under: Health, Icons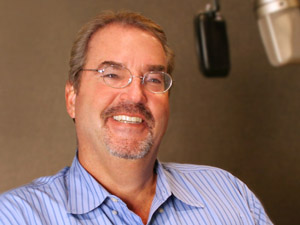 Leroy Sievers died Friday of the cancer about which he's blogged for the last few years.
He made several appearance on MPR's Midmorning. This one in 2006, this one last November, and this one just last month, when he acknowledged his disease was gaining on him.
The last post on his blog came from his wife, Laurie Singer, last Thursday:
On any normal day, this would just be a really bad thunderstorm rumbling its way across the summer sky.
But it's not a normal day and the rumbling is more like the growl of a predator stalking its prey.
Leroy's cancer is making its move.
I guess we all knew this day would come. The day when his doctor would say the medicine needs to be stronger.
The day when I would need to be stronger still.
The thunderstorm has passed, but I can still hear the growl.
-- Laurie
Have you ever seen 954 (at last count) comments to a blog post before? Me neither.
---
Comments (2)
I am saddened to hear that the ABC News reporter, who has been candidly sharing his views and his battle against cancer, has in the end succumbed. His struggle touched me.
Rest in Peace.
---
It's up to 1100 now, plus a spillover of over 100 on today's update. His posts regularly got around 100 comments each day, and who knows how many people were just reading? A lot of people are really going to miss him.
---