News Cut: August 18, 2008 Archive
Posted at 4:17 AM on August 18, 2008 by Bob Collins

After Michael Phelps won his 8th gold Sunday morning (China time), I watched dozens of photographers fall over each other trying to get the same shot.
MPR's Melody Ng, who's in China on vacation, wasn't in the gaggle, but I like the material she's been feeding (while battling difficult Internet access issues). It's an authentic look at the Olympics from street level. Here are her latest dispatches and images. Be forewarned: Michael Phelps isn't in any of them. (And here's her earlier work)
8-15-08 Off to find scalped tickets at a (unnamed here to protect the innocent if there are any) sports bar. As I may have mentioned earlier, we weren't organized enough to get our names into the Olympic ticket lottery. The tickets are a steal at their original prices. For example, the ones we had to the women's gymnastics finals that my brother and cousin attended yesterday were 150 RMB (or a little more than $20) each.
On Craigslist Beijing, people are reselling them for hundreds of dollars. We'd like to watch a few Olympic events while we're here, but I'm too cheap to pay more than $40 or $50 per ticket. I had hoped to find scalpers on the street outside the Olympic venues, but when we walked around there last Wednesday, no such luck. So I am excited to hear from an American expat I met at a bakery that some guy who sells tickets at marked up prices online heads over to a certain foreigner-owned sports bar at 10 p.m. every night and unloads all of his unsold tickets for the following day's events at face value.
It doesn't occur to me that I might not be able to recognize this guy or that what he is doing might be illegal. I assume (who knows why) that he'd be easy to spot - you know, walking in at 10 p.m. sharp, announcing which tickets he had left, and exchanging said tickets for cash. I imagine there might be a bit of tussling for the good tickets, but I'm ready to take this on. After all, I don't exactly care which events we go to if the tickets are offered at their inexpensive face value prices.
Around 9:30, after consulting several maps and semi-figuring-out where the bar's located, I head out of our apartment complex accompanied by my (younger) brother, who would never let me go off on an errand like this alone. The cab driver knows immediately what place I'm talking about, even though I don't know the bar's proper Chinese name, and just translate it directly from the English. He gets us there with about 10 minutes to spare, and I say to the kid who's standing outside ready to open the door to patrons (in Chinese): "I heard that some guy comes here to sell Olympics tickets every night at 10. Do you know where I can find him?" He looks at me and says he's never heard of such a thing. Huh. Was the expat was wrong, or (uh-oh) is this an under-the-table sort of thing?
Not knowing what else to do, I walk in the door and hit bright lights and a squad of young women in blue crop tops and short skirts - one of the Olympic cheerleading teams - doing some sort of dance routine as dozens of men in the bar root them on. We somehow manage to walk through their performance, because there's no other way into the bar, and I ask a Chinese bartender the same thing I had asked the door guy. He responds that there's no such thing here.
Obviously, the Chinese staff isn't going to be of use. I decide to try foreigners, and I cruise the bar looking for people who look friendly and not Chinese. This is a bit outside my comfort zone. I'm not a bar person. Alcohol makes me ill, literally. And I really don't want to accost strangers out for a good time with friends to ask them if they know of some ticket scalper. Everyone I talk with though (British, Australian, Kenyan), is pleasant and tries to help, (There is this special connection expats have with others who are living abroad, so that might be helping.) but no one knows of any scalper who frequents the bar.
A Chinese staffer the Kenyans suggest I ask answers: "This is not clear," which, to me, means, "I can't say, 'No,' but I'm also not confirming anything." I'm about to give up when the blonde guy I asks unexpectedly answers: "Yeah, I'm waiting for him, too." The scalper hasn't shown up yet tonight, and he didn't show yesterday either. Rumor has it that the police have been monitoring him and the bar. But I get a description (he's American), so I can try again another night.
Meanwhile, my brother has found the bar's owner and asked him directly. He confirmed, gave my brother his card, and told him to call him anytime to find out if the guy's coming that night. Unlike his staff, he doesn't seem too concerned about the cops. Yet another example of the privilege of having your citizenship outside China.
8-16-08 Drum and Bell Towers. Walking toward Beijing's Drum and Bell Towers at what used to be the north end of the city, I can tell this is a touristy part of town. We pass a youth hostel, and numerous somewhat western-looking cafes, some advertising that they have wi-fi. I can see why tourists would like this area. The neighborhoods are still made up of the traditional low, one-story homes along narrow alleyways - hutongs of the sort that have been razed by the hundreds of blocks over the past few years in preparation for the Olympics. Gray brick walls and gray tiled roofs, rooms around a central courtyard - the sort of places we think look Chinese. There seem to be public bathrooms ("WC"s after the British "water closet," as they're called in China) on nearly every block. Many look newly constructed, and each is clean. One is even marked wheelchair accessible. Pretty impressive considering some of the awful (though very memorable) public toilets I've used in China in the past. I don't want to gross anyone out here, but feel free to ask if you want details.
It's already after 10 a.m., and although a few tourists wander around the small square between the Drum and Bell Towers snapping photos, the area's unusually empty. A couple dozen pedicabs sit in the shade waiting. Their operators lounge on their bicycle seats; some call out as we pass by, wanting to know if we'd like to hire them to pedal us around the neighborhood. No one's at the ticket window, and a small paper sign posted by the doorway of the Bell Tower says in English: "Temporarily closed." Authorities closed the buildings after Todd Bachman's fatal stabbing on the Drum Tower a week ago, but we thought (incorrectly) that they'd be reopened by now. A nearby shopkeeper selling trinkets and t-shirts says the attack doesn't make her any more concerned about her safety (her exact words were something like: "The government says not to worry, so I'm not worried."), but her business, which relies on tourists, has been poor lately. All the Chinese people I've talked with about the stabbing say it was a terrible tragedy, but it wasn't related to the Olympics. They say no one knows what the stabber was thinking, but he was middle-aged, and had a crummy life - divorced, unsuccessful son. This might be why he snapped. I haven't asked any non-Chinese tourists whether they feel less safe or not, but I know from my experience living in China that China's incredibly safe - at least from muggings and assaults. I've biked or walked home alone late at night countless times here, and have never felt concerned for my safety. And thus far during this visit to Beijing, I haven't even had any concerns about pickpockets on crowded subway trains. Around here, you just don't get the sense that you're ever in any physical danger. Isolated incident or not though, the Bachman family has my deepest sympathies.

8-16-08 Olympic Green Tennis Center. My good Chinese friend Alan has two extra tickets to the tennis semi-finals today, so my husband and I go. I'm not into tennis, and he's not either, but it seems silly to pass up free tickets. On our way up to the tennis center, which is at the north end of the Olympic Green, we pass the apartments that house the athletes. Flags from different countries hang outside windows identifying who's staying in each room. I wonder if people are grouped together by country or continent or race. We drive by quickly, and my recognition of world flags is too poor for me to test my hypotheses. Outside the tennis center, we pass three or four men who are trying to sell tickets to the tennis matches. I hear from another friend of mine later that she's seen more scalpers (though still not many) each day throughout the past week, so the police may not be being as strict as people had expected. A sunny college student in a bucket hat and the requisite volunteer blue jersey is sitting up in what looks like a lifeguard chair. She greets us through her megaphone in Chinese and English: "Welcome to the Olympic Tennis Center! Have a wonderful time!"
We catch the first set of the women's singles match between Russians Elena Dementieva and Vera Zvonareva. Many empty seats, and although the crowd claps at the end of every point, and more enthusiastically when it's well won, most people don't appear to be huge fans of these two players. By contrast, we hear cheers of "Jia you!" (literally, "add oil" or "add gas," meaning "Go go go!") and roars of the crowd from the center court where China's beloved Li Na is playing Russia's Dinara Safina. (We can't watch that game because we don't have the 200 RMB tickets that allow access to center court. Our 100 RMB tickets allow us access only to all the other courts.) An hour into the tennis matches, we hurry over to Court 2 to watch Serena and Venus Williams play the Ukrainian sisters Bondarenko. I'm assuming it will be packed. It's not. As I frequently do when watching events on TV, I shake my head at the absurdity that so many people are trying unsuccessfully to get tickets to events, and yet so many seats remain unfilled. The Ukrainians in the crowd, many wearing royal blue and gold, one group carrying a large flag, start a cheer that sounds like: "Ooh-Kah-Ray-Nah. Ooh-Kah-Ray-Nah." Americans return: "USA!" The Ukrainians smile broadly and shout back. It's all very good natured, these exhibitions of national pride.
My husband complains that the Ukraine is forced to be called "Ukraine" in English and have that written on their jerseys even though they call themselves "Ooh-Kah-Ray-Nah." I complain that the Chinese players are always put in center court, and it seems unfair of the Olympic host city to favor their own athletes. No one bothers to try to respond to Joseph's objection. Alan's wife reminds me that if Chinese players weren't given the center court with much more seating, the side courts would get overcrowded, and many want to be spectators would have to be turned away. The Williams sisters almost lose the match during set 2. But they rally to win the set and take set 3 as well.
8-16-08 Some Peking duck restaurant. My cousin really wants to try Peking duck while we're here. He wants to know how it differs from the LA version. Over dinner with an American expat friend of mine, I find out more about what's to see in the Olympic Green. She scored tickets to four events and has spent several days exploring the area. She says that the Coca Cola Store gives everyone who comes in a bottle of Coke. I asked her if it's a special Olympic branded bottle of Coke. Perhaps in a glass bottle - the kind you'd save and pass down unopened to your grandchildren. She looked at me like I was nuts, and said, "No, it's a bottle for you to drink." So people are standing in line for over an hour to get a free bottle of Coke to drink? As my brother pointed out, concessions in the Olympic Green are cheap. It's not like in the U.S. We bought a bottle of Sprite for 5 yuan (about $0.70). Oh well. I suppose we all get to choose how we want to spend our time... Maybe the ones in the Coca Cola Store are cold; the ones at the concession stands are lukewarm.)
8-17-08 Nantang (Southern Cathedral). My friend Jerome wants to attend mass at the oldest Catholic church in Beijing. Matteo Ricci, the Italian Jesuit priest who brought western math and Christianity to China, first built Nantang in 1605. We arrive a half hour before the English service begins to see several TV cameras roaming the church and its gardens. A Chinese friend says this is because people expect foreigners to show up in church (many Chinese would say that all Americans, or even all westerners, are Christians -- a belief that I've always found interesting), and this week talking about religion with western tourists can be added to the Olympic coverage.
8-18-08 Forbidden City. Because we get up every day between 5:00 and 6:00 every day anyway (21-month old whose circadian rhythm is still a bit off), we leave the apartment early in the hopes of beating the crowds at the Forbidden City. Ha! Known in Chinese as "Gu Gong," the "Old Palace" is exceedingly popular with Chinese tourists, not just foreign ones.
We join crowds of people jostling for the best spots to pose in front of Tiananmen (the "Gate of Heavenly Peace," which stands in front of the Forbidden City). Mao's enormous portrait watches over us, as always. I wonder - as I'm sure many, many others have - what Mao would have thought of all the Olympics signage and hoopla in Tiananmen Square, across the street and right in front of the mausoleum in which his body is preserved (and on display to visitors many mornings each week). The main buildings of the Forbidden City were repainted about a year ago, likely in anticipation of the Olympics. Vibrant reds, greens and blues. Lots of gold. The place is vast. It'd take hours to go through all the buildings, passageways and gardens.
I've been here a few times before, but we wanted to take my brother and cousin for whom this is a first trip to China. We mean to take in the entire palace, but the sun and crowds get to us after a couple of hours - especially after all of us (i.e., probably hundreds of us visitors who are within this particular courtyard and section of the outer court of the palace) are barked at by soldiers and random-looking guys not wearing any sort of identifying clothing or credentials to clear our area. They herd us out the doors of the courtyard and close them. I'm told some "VIP" is coming through and we can't be in there. Great. This is one of the annoying things about China, this differentiation between us regular folks (of which I'm actually not, since I'm a foreigner, and given some deference for my U.S. citizenship) and special people, who are treated infinitely better.
Yeah, this happens in the U.S., too - such as when sections of Twin Cities freeways have been shut down during President Bush's visits - but not as often or as obviously.
I meet a group of Australians who are confused as to why we've been shut out of one of the major courtyards. I explain, and one woman says I need to tell them that she's the VIP they're expecting. They're family members of the women's softball team, and they claim that they're the loudest fans here. They also say they're having a great time in Beijing. I ask if they're getting special treatment as family of athletes (I had seen special welcome stations at the airport for athletes' families). They laugh and say, "No," but there's a really helpful girl working in their hotel.
Apologies in advance for the following statement that's probably going to sound stupid, but I've met several families of athletes now around town and they've all been super friendly, down-to-earth people who are enthusiastic about being here for the Olympics. I don't know why, but I guess I was expecting them to be snobby. I'm glad I thought wrongly.

Posted at 7:31 AM on August 18, 2008 by Bob Collins (2 Comments)
Filed under: Health, Icons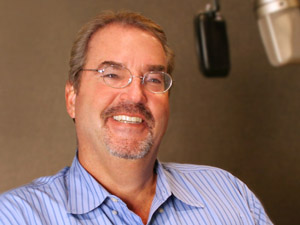 Leroy Sievers died Friday of the cancer about which he's blogged for the last few years.
He made several appearance on MPR's Midmorning. This one in 2006, this one last November, and this one just last month, when he acknowledged his disease was gaining on him.
The last post on his blog came from his wife, Laurie Singer, last Thursday:
On any normal day, this would just be a really bad thunderstorm rumbling its way across the summer sky.
But it's not a normal day and the rumbling is more like the growl of a predator stalking its prey.
Leroy's cancer is making its move.
I guess we all knew this day would come. The day when his doctor would say the medicine needs to be stronger.
The day when I would need to be stronger still.
The thunderstorm has passed, but I can still hear the growl.
-- Laurie
Have you ever seen 954 (at last count) comments to a blog post before? Me neither.
(
2 Comments
)
Posted at 10:21 AM on August 18, 2008 by Bob Collins

Continuing our look at interesting things that will be happening away from the Xcel Center during the Republican National Convention.
The Electric Fetus sends a news release today:
Staging a Movement: A variety of bands will be playing special in-store performances to support The Electorate Fetus Political Happy Hour events. The shows will take place Tuesday through Thursday and the lineup will be announced soon.
Sound(off) Check: The Fetus is offering an open mic to anyone interested - including the candidates, who have been invited - in discussing the importance of voting. The forums will take place between band sets. Political candidates or their representatives will have microphone priority and certain restrictions apply (obviously). Bring your guitar, a beat, or just yourself and be heard.
(Bob notes: There are at least three open mic locations that I'm aware of during the convention, I'll be anxious to stop by each of them and find out if there are voices that particularly worth hearing.)
Rocking Refreshments: The Fetus will be offering cookies and juice to anyone who stops by to take part in The Electorate Fetus events.
Political Records: During the three-day span, the Fetus will be naming 10 important political albums of all time and will feature them 20 percent off, with a portion of each sale going to support the Rock the Vote movement. The 10 albums will be announced this week and will be available for sale both online and in the store.
Posted at 2:30 PM on August 18, 2008 by Bob Collins (1 Comments)

(Another in a series of profiles of Minnesota delegates to the national political conventions)
Name: Sam Scott
Age: 25
City: Andover, Minn. Originally from Foley, Minn.
Political affiliation: Democrat
Pledged to: Barack Obama
Occupation: Student at the University of Minnesota, Carlson School of Business. Intern in a financial services firm. Veteran, Army Reserved. Served in Mosul, Iraq.
His political roots: "Growing up, I'd never been that interested in politics. I went to Iraq, I spent a year in Mosul. When I came back I wanted to be engaged in my civic duties, seeing as how it was in Iraq. I realized that individuals can make a difference. I was involved working with the provincial governor in Iraq and I thought the best way to do this was to get involved in the primaries. (listen - mp3)
How he became a delegate: DFL separates delegate candidates to men and women." I had to go up against 15 delegates (at the district convention), but my experience being a veteran helped my cause. At the state convention, there were 16 individuals who wanted to be a national delegate. I thought at first there'd be no way. People were campaigning for weeks sending out letters and buttons. I didn't know how involved people get and how passionate they get. I had no frills. I figured I might as well give it a shot. We gave 1-minute speeches and I was amazed at how well I was received, being a veteran. I was the only candidate for national delegate that received a standing ovation. I received a 2-to-1 margin for getting the top spot for national delegate." (listen - mp3)
What he's looking forward to most in Denver: "I'm looking forward to the experienc eof getting involved and having my voice be heard and known nationally to break the stereotype of military members voting one direction and one direction only."
"I go to my military unit and they ask me why I'm a Democrat. The military gets mischaracterized as being right-leaning. A lot of my peers are liberal. I was always a Democrat or a liberal. What the Iraq war did for me was to inspire me to become more involved in politics. When I was in Iraq, my specific job was to influence people and get them to vote." (listen - mp3)
Getting to Denver: "I had no idea what I would be responsible for, financially. I learned that quickly that I'd be supporting my own lodging and travel. I've been fortunate to have family members who live in Denver, so I'll be staying with them. if they didn't live there, I wouldn't have been able to put my name in the hat to be a delegate because I don't have the means. (listen-mp3)
Top item on his bucket list: I'd like to get my four-year degree completed. It's been hindered by our engagements around the world. I'm going to the Carlson School at the University of Minnesota. I've been going to school since 2001. I started in engineering but when I came home from Iraq, I knew myself a lot better and transferred into finance.
Interests: I try to get out as often as I can. I went to a friend's cabin and did some fishing this weekend. Life is so busy right now. I work 40 hours a week and go to school fulltime.
What he's reading: Curently reading both The Odyssey and The Iliad by Homer. "I find it very relaxing. I'm still unwinding from being in a war zone."
Favorite movie: The Lord of the Rings -- The Trilogy. "However, the new Batman movie is pretty sweet."
Favorite music: "I've been listening to some Bob Marley lately. I don't own an iPod, but I have a Marley CD in my car now."
Most influential person he's met: Gen. David Petraeus. "He re-enlisted me when I was in Iraq in 2007. I had a small conversation with him. He's very personable. I only met him for about 20 minutes, but he's been very inspirational to me."
Listen to the complete interview (mp3).
(
1 Comments
)
Posted at 3:55 PM on August 18, 2008 by Bob Collins (11 Comments)

The DFL held a news conference today to tout the diversity of its delegation to the Democratic National Convention in Denver next week. And, no question about it, it's diverse.
"It's one of the most diverse delegations in the country," said delegate David Gilbert-Pederson, 17. That's him standing on the far left in the picture above, next to Sen. Patricia Ray Torres, a Latina, who's standing next to Minneapolis City Council member
Robert Lilligren
who is a gay Native American, who is standing next to Dr. Josie Johnson, an African American from Minneapolis, who's standing next to Shanti Shah, an Indian American from Eden Prairie. Former DFL Party chair Rick Stafford, who is gay, is shown speaking and Sen. Mee Moua, who is Hmong, hosted the event. Sam Scott of Andover (profiled here earlier) is, obviously, white, but he's also young
and
is a vet of the Iraqi War.
You get the picture, but is it a picture of Minnesota? "It's a good picture of the state of Minnesota," Gilbert-Pederson said.Several speakers noted the Minnesota stereotype; we're pretty white and the DFL delegation is meant to explode that stereotype.
But the statistics don't lie. Minnesota as a state
is
very white. The DFL delegation is not.
Here's a comparison of the delegation vs. the latest census data for the state.
| | | | | |
| --- | --- | --- | --- | --- |
| Demographic | Minnesota | Metro Area | Outstate | DFL delegation |
| White | 89.4% | 85.7% | 95.1% | 66% |
| African American | 5.1% | 7.5% | 1.4% | 23% |
| Asian | 3.8% | 5.5% | 1.3% | 9.1% |
| American Indian | 1.6% | 1.1% | 2.4% | 5.5% |
| Hispanic | 3.8% | 4.4% | 2.7% | 6.4% |
Stafford took a shot at Republicans during his remarks. He said the appearance of the DFL delegation in Denver will "contrast with what you see a week later" at the Republican National Convention in St. Paul.
"What do you mean by that?" MPR's Curtis Gilbert asked.
"White," he said. (h/t: Betsy Cole, MPR researcher) (
11 Comments
)
Posted at 10:05 PM on August 18, 2008 by Bob Collins (1 Comments)
Filed under: Sports
If you've been a faithful reader of Melody Ng's dispatches from China here on News Cut (previous versions here and here), you probably have a feeling for her. Yes, she's every bit as delightful as her prose would indicate.
"What do you think you'll want me to send from Beijing," she asked me last week.
"Whatever you find interesting, I'll find interesting," I said.
Today, she apologized because she's in two of the pictures in today's slideshow, which cracks me up. She's on vacation, visiting family, and apologizing to us.
She'll be sending her beach volleyball photos to be included the above slideshow soon. So please check back.
8-18-08 Thoughts from some Beijing folk about the Olympics. Had an opportunity to talk with some people today about the Olympics. Some of the thoughts they shared:
City volunteers (Forbidden City) - Met two Beijing college students, male, who were off from their volunteer assignments today (though still wearing their signature blue jerseys). They shared their crackers and dried haw fruit snacks with my daughter. Like all the other college student volunteers I've spoken with, they're thrilled to be hosting the Olympics in their very own country. They didn't sign up early enough to be part of the contingent of 70,000 BO COG (Beijing Organizing Committee of the Olympic Games) volunteers, what seem to be the most high status volunteer jobs. They're part of the 400,000 city volunteers who do anything from translating to giving directions to helping people who have medical problems. (Supposedly there are an additional approximately one million volunteers who are assigned other tasks - I'll get to that later.) To volunteer, they had to pass an exam on Beijing culture, Beijing landmarks and directions, and volunteering skills (these last questions might be something like: What do you say if you see a foreigner who looks lost?). Both admitted needing to study a little beforehand. But they passed, and they're honored to be able to be part of this historic occasion. They haven't felt any inconveniences due to the Games, and no Beijing visitors they've met through their volunteer work have been rude or unpleasant to them.
Cleaning woman (Forbidden City) - This young mom of a one-year-old has been sweeping and emptying trash receptacles in the Forbidden City for the past month. She says the job wasn't hard to get; one just has to "have the guts" to do it. She likes it. She likes the Olympics, too, as does her entire family, who live in Beijing. The Olympics haven't affected her life in any negative way. She believes the number of people visiting (and presumably the amount of trash she has to deal with) each day at work is about the same as other times - though I'm not sure how well she can compare since she's been there for only a short time.
Bottle collecting grandmother (outside the back gate, Forbidden City) - Many people in China dig plastic bottles out of trash cans and pick them up from the sides of roads to sell to recycling plants. It's best if you don't have to reach into dirty trash cans to get the bottles, so some people wait in crowded areas and ask passersby if they may have their finished bottles. This 70-something woman was doing just that with a companion behind the Forbidden City when we walked near. She says she has to collect bottles because her husband is dead and her son recently lost his job. Selling used bottles puts food on their table. Her face lights up when I ask how she feels about the Olympic Games. She watches competitions on TV; diving is one of her favorites.
8-18-08 Wangfujing Shopping District: A tale of two (or four, really) volunteers. Wangfujing, where we visited briefly earlier this week, is a giant pedestrian shopping area just a little east of Tiananmen. About half a block north of the McDonalds by the entrance to the area, a small placard stands in the street: "Need help? We speak Korean, English, Japanese, Spanish, Chinese." Young people stand around the sign; their white polo shirts say, "China loves you," and list off the languages they speak. I meet "Jenny" Zhang, 16, whose English is excellent. These volunteers all come from her foreign language academy for underprivileged kids in Guangzhou (southern China). 3.5 years ago, she was begging and collecting used plastic bottles to sell. She had to drop out of school because her parents could no longer afford the fees. Then her teacher rescued her from the streets, as he did all the other students. He houses and feeds them (I don't know how, because she says he's not working), and he teaches them the languages he speaks, and how to behave. Jenny and four classmates came up to Beijing to help with the Olympics. They aren't registered as official employees, but they stand in Wangfujing all day every day to help out however they can. (Several people speaking several languages stop by to ask for directions while I'm talking with Jenny.)
Near as I can tell, they get nothing for their work. But Jenny loves being able to be part of the Olympics in this way. She says they'll be in town through the Paralympics. They hope to travel to Sichuan Province later in the year to help with post-earthquake relief work.
I also meet three other people on Wangfujing. I've been wanting to ask some of the people I see wearing red arm bands stamped: "Public security volunteer," because I see these arm bands everywhere: a sidewalk bicycle repair man near the Dum Tower, a woman in charge of keeping public bathrooms clean in a hutong, a waiter at a famous dumpling restaurant where we eat lunch.
The first guy I see with a red armband is pouring the messy contents of a trash can into a trash cart he's been pedaling up and down the street. He says he's got too much work to do to explain, and pedals off. When I ask a guy behind the counter at a concession stand, he says the arm band's required - that he wouldn't be allowed to work here if he lost it. He can tell me nothing more about it. The street sweeper I sidle up to is by far the most forthcoming. He says that he's required to wear this arm bands (and the blue volunteer jerseys) during the Olympics. But he wasn't given any special training in security (even though the bands would make one believe he could help with security issues), and he's not even sure what the band means. It looks like a lot of people in the service industry were given these security volunteer bands to wear. Is it a big sham? Should I feel less safe now?
8-18-08 Beach volleyball men's quarterfinals. More Olympics tickets! Just after I hang up the phone after talking with Cathy Wurzer tonight, an American friend calls saying his mom and sister are too tired to attend the beach volleyball match in 40 minutes, and would we want to buy their seats? It's raining, but hey - how often will I ever have the chance to watch Olympic competitions? And no need to deal with scalpers (I read last night that a slew had been busted in a raid yesterday, Chinese and foreign. Was the guy who didn't show up at our sports bar one of them?). So I take the tickets, and my brother and I rush off for the stadium.
When we arrive (about 10 minutes after the first match started) things are looking deceptively unfestive outside. The queuing-up area is deserted, and there's just one vendor with the usual Chinese flag-themed merchandise. But volunteers greet us warmly, check our tickets, and send us to the metal detector. I also get patted down. The woman/girl makes me take everything out of my pockets (tissue paper, wet wipes, lip balm - which she makes me put on in front of her to prove it is what I claim it to be - and a lamb curry puff - which she doesn't make me take a bite out of) before letting me through.
We go into the stadium, and this is not at all what I was expecting. (No, I don't follow sports much.) Beach volleyball is raucous. I can't believe it's an Olympic sport. The music alternates between fraternity house party and sporting event tunes. The announcer is trying to hype up the crowd. He makes us stand and sit, clap, do the wave, stomp our feet, and yell "Jia you!" ("Go go go!" to the Chinese).
Two groups of young women in red bikinis are undulating to the beat at the ends of the court. One group looks Chinese, but with unnaturally deep tans for a people group whose beauty ideal is white skin. The Chinese announcer refers to them as "Shatan Baobei" - "Beach Babies." Three of the Olympic mascots show up as well. Unlike American mascots, they're not in furry, cloth suits, but in shiny, inflated plastic. They look like humongous, animated, blow up toys. (Guess that adage about never sticking your head inside a plastic bag has some exceptions.) I feel like we're at some MTV spring break beach party. It takes me almost the entire first match to learn to focus on the game and not get distracted by everything else going on around it. How do the judges do it? How do the volleyball players?
Our first match is Austria versus Brazil. Brazil wins, but I miss nearly every point. By the second match, U.S. (Jake Gibb and Sean Rosenthal) versus Brazil, I'm able to actually enjoy the game. But I still marvel that beach volleyball could be serious enough for the Olympics. Do people start off in regular volleyball and then "graduate" to the beach version? Is one more difficult than the other? The Brazilian fans stand out in their yellow and green. They're also united in their cheers, and sing cool songs. It seems we Americans (at least the ones here tonight) can manage only "U-S-A! U-S-A!" in unison, and only near the end of the match when we sense that our athletes need us to pull together. We don't sit together in the stadium, and we don't cheer together. Is this part of our heritage of independence and self-reliance? Now I feel badly that I'm not wearing red, white and blue, that I didn't even think to pack anything patriotic for this trip.
Gibb and Rosenthal play a good game, but lose (bummer). After the game, spectators start posing for pictures with people from countries other than their own. They also leave behind a lot, a lot of trash. The good and the bad of the Olympic Games.

(
1 Comments
)