News Cut: February 12, 2008 Archive
Posted at 9:14 AM on February 12, 2008 by Bob Collins (2 Comments)

Star Tribune columnist Nick Coleman carries the story today of Rep. Shelley Madore, DFL-Apple Valley, who went to the Capitol a few years ago (before she was elected to the House) to explain to lawmakers why her $900+ a month insurance premium should've required her insurance company to pay for the $60,000 operation her son needed (the Madores are said to have grossed $50,000 a year).
Madore, the story says, encountered a lawmaker :
When Madore told the guy (he's no longer in office) that many families are forced to pay hundreds per month for supplemental insurance policies, he said such policies are a discretionary expense, much like his decision to pay for the cost of his son's hockey ice time.
"I went through the roof," Madore says. "I told him, 'This is wrong, and some day I'm going to come up here and change the system.' He looked at me and said, 'Good luck with that, dear.' Well, that was all I needed. I went home and said, 'I'm running for the Legislature.'"
Politicians have been hounded out of office for uttering words that show not only a lack of empathy for a working person, but the lack of good sense to keep them to themselves. Madore confirmed for me today that the comment came from then Rep. Fran Bradley of Rochester. It wasn't the first time Bradley drew the parallel between keeping your kid alive and suiting one up for the big game.
But back in June 2003, hardly a word was heard when Bradley, who chaired the House Health Policy and Finance Committee, according to an MPR story, responded to the plight of parents of 4,700 disabled Minnesota children with this:
"For that price, you're still getting quite a bargain. If your kid was choosing to play hockey, it wouldn't be unusual to pay those kinds of expenses. My son is in a marching band and we averaged out for the year, the trips that they have taken it would be in those ranges. I know it's a sacrifice, but I hope they would be balanced in their thinking."

Bradley was re-elected by a big margin, and then retired after the 2006 session.
He now writes a monthly column for the Rochester Post Bulletin.
(
2 Comments
)
Posted at 10:33 AM on February 12, 2008 by Bob Collins (1 Comments)

A showdown is looming in the city of Ulen, Minn. Monika Spitzmiller, 41, will be at the City Council meeting tonight, to ask authorities to allow her pet duck, Houdini, to continue to live with her.
The city enacted a law that bans farm animals from living on property of less than 10 acres.
According to the Fargo Forum newspaper, Spitzmiller nursed the duck back to health, which helped her recover from her own unspecified trauma.
She says she'd rather move than give up the duck.
(
1 Comments
)
Posted at 10:50 AM on February 12, 2008 by Bob Collins

A study in the UK claims global warming saves lives. According to the BBC, annual cold-weather mortality fell by 3 percent between 1971-2003 as winters became more mild. And, apparently, we've become more adaptable to rising temperatures, thanks more to our willingness to wear more informal clothes, rather than a physiological change.
However, there's a 1 in 40 chance that a heat wave in southern England by 2012 will kill 3,000 people immediately, and another 3,000 over the course of a summer. The researchers, however, see this is a trade-off for the 20,000 per year who die from the effects of cold weather.
Posted at 10:59 AM on February 12, 2008 by Bob Collins (13 Comments)

About $54 million, according to a Washington, D.C. area woman, who has filed a lawsuit against Best Buy. Raelyn Campbell, took her $1,100 laptop to Best Buy to get it fixed, and three months later the store admitted it lost the laptop. Best Buy offered her $900, then $1,100 after the district's attorney general got involved, then $2,100 after the lawsuit was filed.
"I can't help but wonder how many other people have had their computer stolen (or) lost by Best Buy and then been bullied into accepting lowball compensation offers for replacement expenses and no compensation for identity theft protection expenses," she told the Red Tape Chronicles blog.
Best Buy refused comment.
(
13 Comments
)
Posted at 2:10 PM on February 12, 2008 by Bob Collins (9 Comments)

The legislative session brings with it the filing of some bills that are dead on arrival, that its sponsors know are dead on arrival, but are filed anyway to at least make a point, and ignite a conversation.
HF2652, filed today by Rep. Steve Drazkowski, R-Greenfield Township, may be one such bill, if history is any indicator. It designates English as the official language of Minnesota, whose state motto is "L'etoile du Nord."
A similar bill, HF241, was filed last year. It was sent to a committee to die; the same committee to which Drazkowski's bill has been sent.
Under Drazkowski's bill, only a person who speaks English can take advantage of "programs, benefits, or opportunities," including government employment. And nobody under 18 could get a driver's license who doesn't speak English. Drazkowski says his bill would not eliminate any constitutional guarantees afforded those who don't speak English, and grants certain exceptions.
In a column in the Winona Daily News, Drazkowski cited the court costs associated with providing translators as one reason for his bill. "It's almost become second nature that Minnesotans will recondition state services to people in their native language," Drazkowski said. "This is fine for those who are here legally and willing to learn our language over time and become productive members of society. It's not OK if we are spending millions for this service each year for the benefit of those who enter this country illegally or refuse to learn the English language."
Drazkowski told me today the health care industry is another area where the cost of providing translators is increasing.
Similar bills have been filed this year in other states, including Oklahoma and Rhode Island. Nearly two dozen already have passed it, including Georgia, which has had the law for 12 years. That state is now considering whether to add the driver's license provisions contained in Drazkowski's bill. It's a move that made the Atlanta Journal Constitution's editorial board cringe:
Pressed to explain the rationale for this amendment, Bearden said drivers with clumsy English pose a problem for traffic cops. But surely poor English skills aren't anywhere near the danger to police and the public that drunken driving is, and yet there's no legislative demand for tougher DUI laws.
Language fluency is not critical to safe driving. Thousands of Georgians vacation abroad each year and drive through France, Spain, Greece and Germany. They can do so without knowing the languages because most countries agreed to standardize the road signs and markings in 1968.
Among the exceptions in Drazkowski's bill, is the permission to "create or promote state or agency mottos," such as L'etoile du Nord.
(
9 Comments
)
Posted at 4:40 PM on February 12, 2008 by Bob Collins (7 Comments)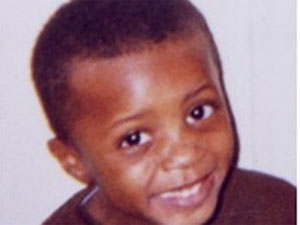 Now we know. Demond Keith Reed, a 4 year old, shouldn't have soiled his pants; at least not while he was being looked after by Carla Cherisse Poole, who has now admitted to beating the Minneapolis boy to death, according to the Hennepin County attorney.
Minneapolis was just getting to the point of boasting that, so far, there were no murders in the city in 2008. Then it got the most heinous one imaginable.
If you have any horror at all left over, save it for Child A. That's how the court complaint describes the 11-year-old, who apparently watched as two younger children helped hold Demond down while Carla beat him. Child A told the cops about the beating, and Demond's seizure and vomiting. You know all those stories about how 5 and 6 year olds save lives by using 911? Not Child A. In a house too filthy, police cadaver dogs couldn't find anything, even though the boy, now dead, was being hidden in a bedroom for two days, before being moved to a closet.
Consider this narrative from the complaint:
Child A stated that during the weekend of February 1, 2008, Demond had soiled his pants and had been 'spanked' by the defendant. She stated that he had a seizure and began to vomit. Child A stated that Demond's health deteriorated over the next several hours. She stated that the defendant discussed calling 911 and an ambulance, but decided not to because she was afraid. Child A stated that Demond stopped breathing and that the defendant attempted to give him CPR. Child A listened for but did not hear a heart beat. Child A stated that the next morning Demond was "frozen" and not breathing. The defendant placed a grey blanket over Demond and left him lying on a bed for approximately two days. Child A states that the defendant eventually moved him to a closet on the first floor. Child A described Demond as having his face squished in and that she didn't want to look at him.

A six-year-old child hereinafter referred to as Child B witnessed the defendant beating Demond. Child B states that he and a four-year-old child were told to hold Demond down by the arms while the defendant beat him.
Child A and Carla Poole then concocted a story to tell police. An unwitting and unskeptical TV crew helped spread a phony story about a mysterious woman named "Shawna."
The legal system will judge Carla Cherisse Poole, but what happens now to Child A, an 11 year old with no apparent sense of right or wrong, and Child B who is well on his/her way toward a similar state? The kids are all under "protective custody."
(
7 Comments
)
Posted at 9:26 PM on February 12, 2008 by Bob Collins

The Financial Times reports Northwest Airlines and Delta have shared details of their merger proposals with labor groups. The two airlines still need to determine whether Air France-KLM, their mutual European ally, will invest in the combined company, according to the newspaper.

Reuters says Delta and Northwest are trying to work out as much as possible behind the scenes before making a decision on whether to move forward with a proposal. "We haven't seen that before," airline analyst Bill Swelbar said of the patient approach with labor. Reuters cites sources as saying the strategy comes from serious problems US Airways had with combining pilots in one contract after it merged with America West Airlines in 2005.
It's not a bad strategy, says US News and World Report, in a profile of the latter merger called "How to merge two airlines."