Posted at 7:32 AM on December 17, 2007 by Bob Collins

What if this becomes the new look of gangs?
We hear that in Central America, gangs are giving up the "gang look," and going for the college prep look.
"Setting themselves apart by tattooing themselves head to toe with threatening symbols and hanging out in large crowds on street corners, their goal was to intimidate law-abiding citizens and rival gangs alike, experts say."


Apparently the "intimidation" purpose of the gang look is giving way to a "just fitting in look," which is odd since more non-gang kids are trying to look like gangster.
In this environment, anything is possible.
Posted at 8:20 AM on December 17, 2007 by Bob Collins (3 Comments)

Last week's -- and now this week's -- focus on the steroid problem in baseball centered on the contention that a "level playing field" is in the best interests of the game; no player should have an unfair advantage over another.
It was an odd focus since baseball is not structured on the concept of a level playing field. If it were, the same philosophy would be applied to franchises as well as individuals. But, of course, some teams have a competitive advantage over another by virtue of their location and their payrolls. Or do you actually believe Adam Everett somehow puts the Twins in a position to contend for anything?
The Hardball Times today takes a look at this question of competitive imbalance, calling it "the quintessential American irony."


There is a definite irony that one of the central tenets of American sports is wealth and talent redistribution yet the country is perhaps the most capitalist on earth. Shoot across the pond to Europe, or any other part of the world, and competitive balance is anathema; in fact, standard procedure, if anything, is to encourage more competitive imbalance! Herein lies a second irony: more redistributive societies do not apply the same rules to sports.
That raises the question of who is right? Does increasing competitive balance help sports to attract more talent and money? Or is the contrarian premise that more imbalance is desirable actually correct?
The research concludes that imbalance is desirable -- a recipe for a long Torii-less, Johan-less summer in Minnesota. Apparently that's good for the game. We're "taking one for the team."
(
3 Comments
)
Posted at 12:02 PM on December 17, 2007 by Bob Collins (6 Comments)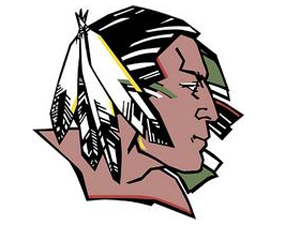 Ground zero in the ongoing battle over the use of Native American names and images for sports teams is North Dakota.
The University of North Dakota is trying to hold onto the Fighting Sioux name and logo, against an onslaught of opposition from the NCAA. But the logo is likely doomed.
A study in this month's Sociology of Sport Journal ($) found substantial opposition to the name and logo. The study, conducted by a UND grad, shows "overall support for the nickname declines the longer students attend UND and found no significant difference in opinions between American Indians from different tribes," according to the Fargo Forum.
UND's introspection comes primarily as the result of an NCAA ruling that prevented it from hosting postseason play as long as the name and logo exists. A recent settlement of a subsequent lawsuit gives the university three years to get permission from the Standing Rock tribe to use the name and logo, or find a replacement. So far the tribe has said "no."
For the most part, we're talking hockey here. And when you're talking hockey at UND, the spotlight is on the Ralph Engelstad Arena, an arena that is festooned with the logo. The cost to remove it, the Forum reported yesterday, would be about $1 million.
The state's Board of Education will meet on Thursday to discuss the logo and name. Even that meeting has controversy to it. The band has said negotiating with a lower-level government entity or university is beneath "their station as a sovereign nation."
(
6 Comments
)
Posted at 3:53 PM on December 17, 2007 by Bob Collins (13 Comments)

Men don't much care for kids, especially those between 5 and 15, according to a British study that came out last week, as quoted by the BBC.
The study by the Institute for Social and Economic Research suggests non-working mothers are more satisfied with life once their children start school.
For men, the presence of children brings no increase in life satisfaction.
Ouch. There it is. Kids bring no joy to men, and women aren't all that thrilled about having them either, said the study from the Institute for Social and Economic Research, which found:
Life satisfaction for men is influenced only by whether they have a job.

The presence of children brings no increase in life satisfaction for men -- and an increase in the life satisfaction for women only when the kids are attending school.

In other words, parents are only truly happy when the kids aren't around. Surely, the areyoukiddingme-o-meter must be moving slightly here.

Those of us with kids might be inclined to view this strictly in evaluating ourselves and our children. Then we remember that we are someone's child. And we never brought happiness to our parents. Really?

The study asked the participants two questions about their job satisfaction, and one about their life satisfaction, comparing the two in order to determine the difference.

The results are not far from that reported by Harvard psychologist Dan Gilbert in Time Magazine last year, released during the most indecent of all holidays, apparently: Father's Day.
Studies reveal that most married couples start out happy and then become progressively less satisfied over the course of their lives, becoming especially disconsolate when their children are in diapers and in adolescence, and returning to their initial levels of happiness only after their children have had the decency to grow up and go away. When the popular press invented a malady called "empty-nest syndrome," it failed to mention that its primary symptom is a marked increase in smiling.

Leave it to the cheery Scots to put the exclamation point on this. "Parenting puts an end to domestic bliss," one headline said.
These assessments, it should be pointed out, are coming not from psychologists, but from economists. A social scientist would approach the issue by asking people how happy they are. Economists will not. Why? Slate looked at that question last week in an article, "The not-so-dismal science."
... although you choose your spouse but not your parents, people seem to enjoy spending time with their parents more than they enjoy spending time with their spouses. Maybe Oedipus had the right idea after all.
On the other hand, married people claim to be happier than single people do. What explains the discrepancy? The difference rests on an unexpected distinction: How satisfied you are with your life is not at all the same thing as how you feel while you are living it.

Right. Of course. Just because you might feel happy, it doesn't mean that you are happy. Economists.
Given a shot at it, psychologists seem to approach the question differently, as the BBC told us in a series last year called, The Happiness Formula.
First, family and friends are crucial - the wider and deeper the relationships with those around you the better.
It is even suggested that friendship can ward off germs. Our brains control many of the mechanisms in our bodies which are responsible for disease.

Just as stress can trigger ill health, it is thought that friendship and happiness can have a protective effect.

According to happiness research, friendship has a much bigger effect on average on happiness than a typical person's income itself.


The series concluded that, "Scientists clearly do not have all the answers. There is as yet no simple and comprehensive formula for happiness."

One survey, then, is as good -- or not -- as the next. So, then, are you happy?

For more information:
MPR blog: How's the Family?

13 Comments)