Posted at 5:51 PM on June 17, 2009 by Euan Kerr (0 Comments)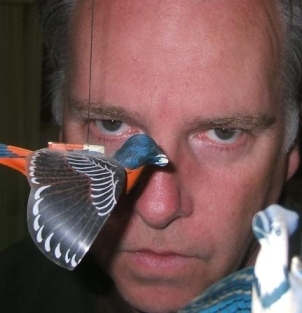 Talking from his home in Winnipeg Guy Maddin told me the story of how he convinced Isabella Rossellini to take a lead role in "The Saddest Music in the World."
He met her by chance in a park in New York. She was petting a dog at the time.
"And the dog, a big Labrador retriever, affectionately put her hand in its mouth," he said. "And I never know what to do with a celebrity. I put my hand in the dog's mouth too, and soon our fingers were all intertwined with saliva and a lab tongue, and then the dog was gone and our hands were sort of left interlocked, slipperily in space. I told her I had this part for her and everything was keen, and we went ahead."
Maddin promises more stories when he appears at "The Talkies" tomorrow night in Columbia Heights. You can hear more of our conversation here.