3D, POS, and SXSW
Posted at 12:21 PM on March 6, 2009 by Euan Kerr

The piece on the Parkway's Amazing Double Interlocking Polaroid System 3-D Festival is now posted. (It has to be said this is not a radio-friendly name: it took several attempts to get it right.)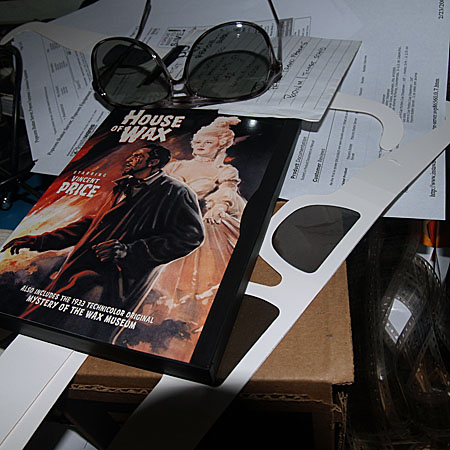 Also thanks to my colleague Chris Roberts for passing along this fine locally-produced little video for rapper P.O.S. It's a lovely combination of live and stop motion camerawork. The people behind it you ask?
Director & Editor: Maria Juranic
Producer: Brady Kiernan
Director of Photography: Bo Hakala
Production Company: Rent the Sky
And I am looking forward to talking to the local team behind "Four Boxes," a quirky independent filmed in November 2007 in Rosemount. The movie gets its world premiere at South by Southwest on March 15th. The Twin Cities premier is scheduled for early May.

In The Spotlight
Your daily note for good music, news and pop culture. With attempted jokes.