Mitchell on the radio
Posted at 5:53 PM on February 3, 2009 by Euan Kerr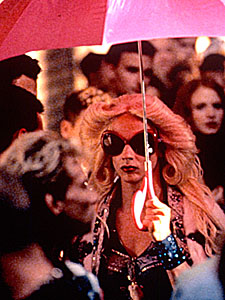 John Cameron Mitchell talked at length the other afternoon about "Hedwig and the Angry Inch," "Shortbus," and his suspicions about Hollywood.
He'll be in the Twin Cities on Thursday to appear at the first local "Talkies" screening. He'll sit on stage and provide a live commentary as "Hedwig" plays on the screen at the Heights Theater in Columbia Heights.
You can hear the resulting piece, and much of our conversation here.
In The Spotlight
Your daily note for good music, news and pop culture. With attempted jokes.