Christian Langer on film
Posted at 11:52 AM on January 28, 2009 by Euan Kerr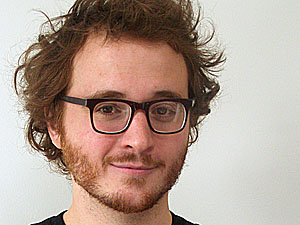 Later today my interview with blogger Christian Lander will hit the airwaves on All Things Considered" locally.
Lander is the creator of the "Stuff White People Like" site (and now best selling book,) which gently, and sometimes not-so-gently pokes fun at middle class attitudes.
Lander is a Canadian who readily admits that he is making fun of himself on his site. Not surprisingly, as he has a graduate degree in film, the topic of movies appears all the way through the site.
I have pulled out a short section where we dissect the issue of cinema which you can listen to here.

In The Spotlight
Your daily note for good music, news and pop culture. With attempted jokes.