It's that time of year again (Doug Jones is returning!)
Posted at 6:34 PM on November 5, 2008 by Euan Kerr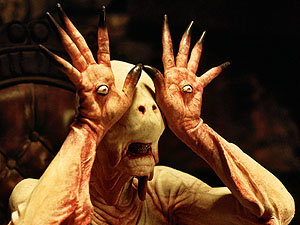 Every year around this time I feel myself regressing a little when I read about the offerings at Crypticon, the annual Twin Cities horror fest.
Creepy films, creepy costumes, heck, even creepy people, it's all there. And Doug Jones, the man who has donned the plastic skins of more skinny creatures, both alien and supernatural, than you can shake a stick at, is just one of the stars making an appearance.
In The Spotlight
Your daily note for good music, news and pop culture. With attempted jokes.