Posted at 10:28 AM on October 23, 2009 by Sanden Totten (0 Comments)

The word in Pakistan is that this is the big one. For weeks now the Pakistani military has been charging into Taliban territory. Everyday there are updates on the number of militants arrested or taken out by national soldiers. By all accounts this is the fiercest push yet from Pakistan's military to unseat the Taliban from the country's border regions.
But why now? Why after years of pressure from the U.S. and others to take back these regions did Pakistan finally decide to go in guns a blazing? And how much hope do they have of succeeding?
To get some insight on these questions we called up Ahsan Butt, a native of Karachi currently living in Chicago. He blogs about Pakistan at Five Rupees and he said a big reason for the offensive is the Taliban's own poor PR.
Posted at 2:02 PM on October 23, 2009 by Jeff Horwich (1 Comments)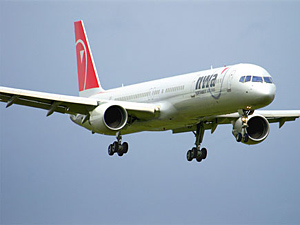 Got ahold of some of the cabin audio recording from that wayward Northwest / Delta flight.
Nifty.