Posted at 12:50 PM on October 29, 2014 by Elena See (0 Comments)
Filed under: Fun finds, In the media, Opera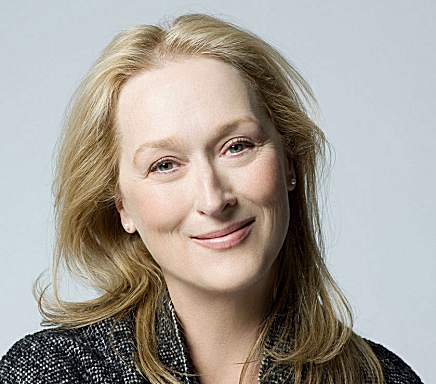 Actress Meryl Streep (Brigitte Lacombe)

Yesterday, we speculated on which actors might play composers in an imagined series of biographical films. Today, we've learned actress Meryl Streep has been cast (in real life) to play two different opera singers in two different films.
Streep is to star in a biopic of the famously awful opera singer Florence Foster Jenkins for director Stephen Frears, reports Variety.
The three-time Oscar-winning actor will take the role of Jenkins, an heiress who used her wealth to embark on a singing career that took her to concert halls across the U.S. in the 1920s, '30s and '40s despite her complete inability to hold a note or stay in time. Hugh Grant is in line to play the soprano's partner and manager, St Clair Bayfield, with the film titled simply Florence.
And, as reported this past summer, Meryl Streep is to star in an HBO film as legendary opera singer Maria Callas, the U.S. network has confirmed.
Based on the Tony-winning 1995 play by Terrence McNally, Master Class shows Callas in later life, teaching students at New York's Juilliard school.
(
0 Comments
)