Posted at 4:30 PM on October 2, 2014 by Luke Taylor
Filed under: Film, Fun finds, Opera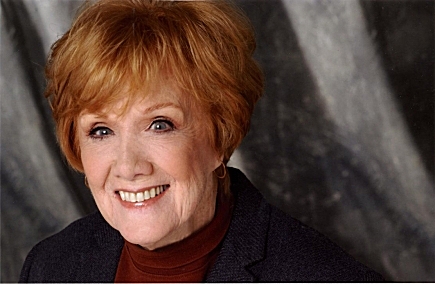 Marni Nixon is an American soprano and a highly successful overdub singer for film actresses.

In this week's Flicks in Five, Lynne Warfel describes the use of overdubs in films. Overdubbing doesn't necessarily mean an actor can't sing; for example, as Lynne points out, Audrey Hepburn was a fine singer, but overdubs were used in My Fair Lady simply because it would have taken too much time (and time equals money) to transpose the film's entire score to Hepburn's mezzo-soprano range.
Sometimes actors will lip-sync to a backing track recorded in a studio, often because the desired audio quality can't be achieved on a sound stage (or because an army of studio musicians aren't immediately to hand on a TV set — Glee, I'm looking at you).
But overdubs can also be a source of good fun. For example, here's one person's re-imagining of Phantom of the Opera if it were overdubbed by Miss Piggy and Kermit the Frog:
And this one is more of a lip-sync, but here's Mr. Bean giving his performance of the soprano aria "O mio babbino caro" from the opera Gianni Schicchi by Giacomo Puccini:

Finally, this video combines Muppets and actual operatic singing, as Sesame Street's Murray Monster and Ovejita travel to Lincoln Center to join Metropolitan Opera mezzo-soprano Isabel Leonard, who — using her real voice — performs Rosina's aria from Rossini's Barber of Seville. There's a bit of informative intro and a couple vocal exercises singers will recognize, but the music starts right around the two-minute mark.