Posted at 1:50 PM on October 28, 2014 by Luke Taylor (2 Comments)
Filed under: Composers
A friend of mine works in the development of motion pictures, and a critical component of his work is getting actors attached to projects. That way, when he goes into a meeting with potential investors, he can make a much more potent case if he has, say, Ben Kingsley or Meryl Streep committed to play a key role in a prospective film.
It got me thinking that if I were to cast a series of biopics about the lives of composers, which actors might I seek? Here's a shortlist, based on physical resemblances and acting chops.
Hector Berlioz — James Cromwell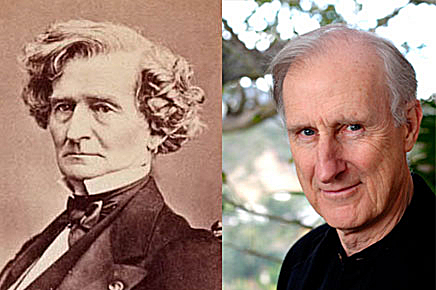 Hardworking and versatile, James Cromwell seems a great pick to play the French composer who wrote
Symphonie Fantastique
.
Claude Debussy — Ricky Gervais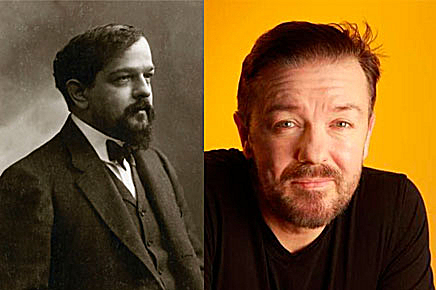 Another French composer, Claude Debussy, bears a resemblance to Ricky Gervais. As his French name suggests, Gervais has French ancestry (which could be about 400 years removed via his Canadian-born father), but perhaps there is some shared genetic history.
Francis Poulenc — John Turturro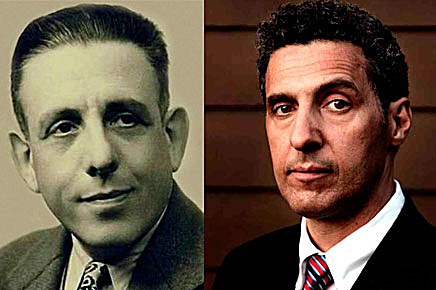 Known for his fine work in films by Joel and Ethan Coen, Turturro seems a fine casting choice in a film about the curious life of Francis Poulenc. Poulenc was originally set for a career in business, but his passion for music led him to a largely self-taught musical vocation. And speaking of passion, Turturro worked on a 2010 film called Passione, about the music of Naples, Italy.


Ludwig van Beethoven — Trevor Peacock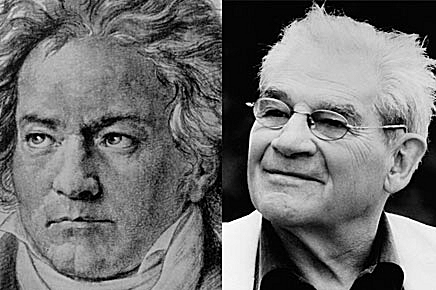 Perhaps you know-know-know Trevor Peacock from his role as the dithering Jim Trott in the BBC series
The Vicar of Dibley
. Among his many credits, Peacock also appeared in the Dustin Hoffman-directed
Quartet
, a film set in a residence for retired musicians. And it's notable that Peacock himself is no slouch as a composer, having written a number of songs, including the proto-twee-pop hit,
"Mrs. Brown, You've Got a Lovely Daughter", made popular by Herman's Hermits
.
Maurice Ravel — John Slattery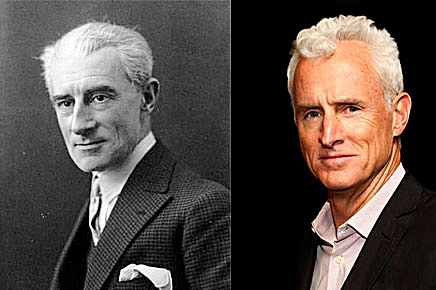 Slattery, of
Mad Men
and
West Wing
renown, seems a strong choice to play the Impressionist French composer who took America by storm during a tour of the U.S. in the 1920s (which, according to local tradition, included a train change at
St. Paul's Union Depot
).
Richard Strauss — Richard Dreyfuss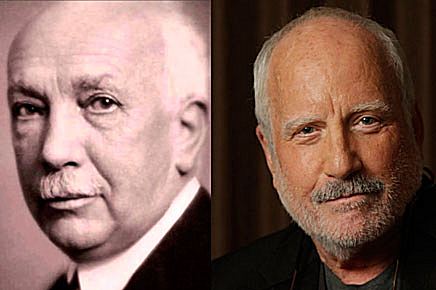 In addition to his work as a composer, Richard Strauss was also a conductor, and we've seen Richard Dreyfuss handle that role with aplomb in the 1995 paean to music teachers,
Mr. Holland's Opus
.
Guiseppe Verdi — Scott Wilson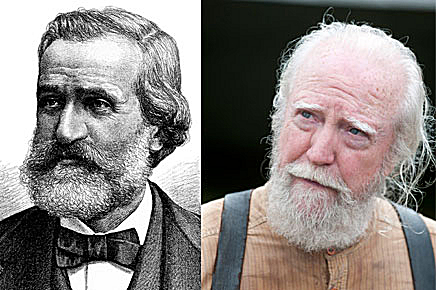 A fine choice to play operatic storyteller Verdi is Scott Wilson, known widely for his work in the role of Herschel, the Obi Wan of AMC's
The Walking Dead
.
Ottorino Respighi — John Malkovich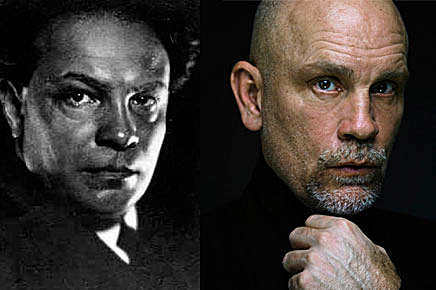 Based on the photo above, Malkovich may already be auditioning for a role as Respighi. Among many interesting facets of Respighi's life is his friendship with the
scientist Enrico Fermi
, who asked Respighi to explain music to him in terms of physics. Respighi was unsuccessful, but certainly there's a well of riveting dialogue there that's waiting to be tapped. And who would play Fermi? I'm thinking
Kevin Spacey
. Cast Malkovich as Respighi and Spacey as Fermi and watch the sparks fly. Maybe this one is a theater production.
Jacques Offenbach — Michael Emerson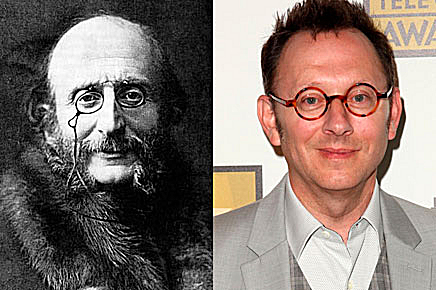 After some time in hair and makeup, Michael Emerson (
Lost, Person of Interest
) would likely savor the role of the prolific composer Jacques Offenbach, who also worked as a cellist and conductor. Coincidentally, Offenbach is the name of a residential street in greater Paris, and Emerson is the name of a residential street in Minneapolis, so there's potential for future trivia questions, too.
What other casting choices can you think of? Share your ideas in the comments below.
(
2 Comments
)