Click on Classical: Oil and water; fulfilling a lifelong ambition; and a plot worthy of an opera itself
Posted at 8:45 AM on August 4, 2014 by Luke Taylor
Filed under: Click on Classical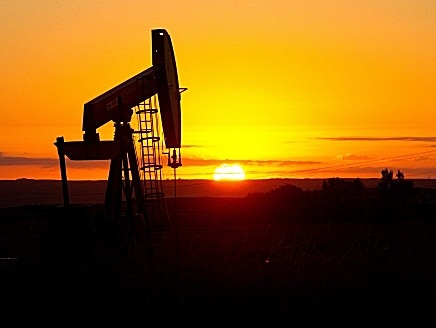 Every Monday morning at 9:15, Jay Gabler visits the Classical MPR studio to talk about some of the stories we're featuring on our website. With Jay on vacation, Luke Taylor fills in, talking to Steve Staruch (who's filling in for the vacationing John Birge).
Most of us think of oil and water as two things that don't mix, but for writer Taylor Brorby, who works in North Dakota's oil country as a communications consultant for the Dakota Resource Council, water music is the perfect palliative for a landscape of fire. Given the arid land found west of the 100th meridian and a scenery dotted by the flares and fires of oil rigs, Brorby describes the music that soothes his soul. Check out Brorby's playlist for North Dakota's Bakken formation.
One of the towns in North Dakota's oil country is Watford City, a town whose name etymology can eventually be traced to a town and borough in the Home Counties surrounding London. And it's in London that Rex Levang, Classical MPR's music director, was able to fulfill a lifelong ambition. Just a couple weeks ago, Rex got to attend his first BBC Prom — this one was Prom 6, a performance of Richard Strauss's Der Rosenkavalier. As we know, Der Rosenkavalier is an opera, and Rex describes the clever staging that was employed in the vast, elliptical interior space of the Royal Albert Hall. He also describes a memorable tailgating party that he stumbled upon during one of two intermissions.
And speaking of opera, we've also been keeping a close eye on the labor dispute that's currently going on at the Metropolitan Opera in New York. A work stoppage, which may happen of negotiations reach an impasse, is something that could have an effect on Classical MPR's programming once the Met Opera season is set to begin. NPR Music reporter Tom Huizenga runs down a list of the various people and organizations involved, and it's a list as lengthy as the dramatis personae in any major opera.
You can follow Classical MPR on Twitter and like Classical MPR on Facebook to receive updates on all of our latest on-air and online programming and stories.