Stephen Hough's tasty tweets
Posted at 2:00 PM on July 25, 2014 by Luke Taylor
Filed under: Fun finds, Musician stories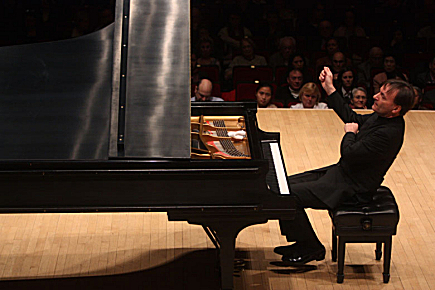 Stephen Hough in concert (photo by Hiroyuki Ito)

In addition to being one of the world's leading concert pianists, Stephen Hough is a talented composer and a gifted writer.
It also turns out that this true renaissance man loves food and he tweets about it often. Many times the food items are connected to places and to people Hough is visiting.
Here's a sampling of menu items Stephen Hough has shared via Twitter (where you can follow him @houghhough).