Osmo Vanska to be a welcome guest in Reykjavik
Posted at 5:14 PM on June 19, 2014 by Luke Taylor (1 Comments)
Filed under: In the media, Osmo Vanska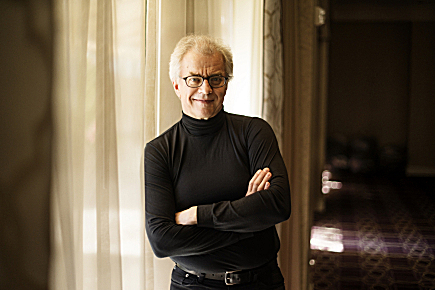 Osmo Vänskä (photo by Kaapo Kamu)
We're not sure if Osmo Vänskä is a member of the Icelandair frequent flyer club, but he may soon be.
This week, the Iceland Symphony Orchestra announced it had appointed Vänskä its principal guest conductor starting in the 2014 - 15 season.
Founded in 1950, the Iceland Symphony Orchestra consists of 90 full-time members and gives approximately 60 concerts each season, a number that includes its concerts at home in Reykjavik as well as its international tour dates. The music director and chief conductor of Iceland Symphony Orchestra is Ilan Volkov.
According to Vänskä's management agency HarrisonParrott, Osmo is no stranger to the Iceland Symphony Orchestra; he was its chief conductor from 1993 to 1996, and he conducted its Carnegie Hall debut in 1996. Vänskä has made annual guest-conductor appearances with the Iceland Symphony Orchestra since 2010.
Vänskä's first appearance in Iceland under his new title is scheduled for February 2015, in a concert featuring music by Bruckner and Sibelius.

---
Comments (1)
It would be interesting to bring Osmo and the Iceland Symphony Orchestra here for a guest performance. But maybe do it at the new Northrop--just to make a point.
---