Criticizing the Critics
Posted at 3:36 PM on May 21, 2014 by Rex Levang
Filed under: In the media, Opera, Reviews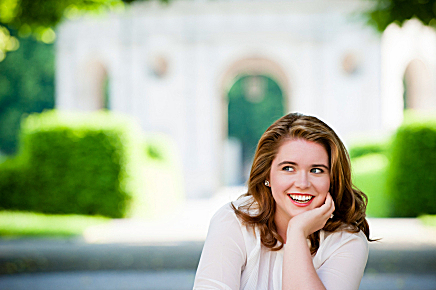 Mezzo-soprano Tara Erraught (photo courtesy IMG Artists)
Here's the story that's been tearing up the Internet in the last day or so — at least in the classical music department. It even shows up on the News Cut blog from MPR's Bob Collins.

The Irish singer Tara Erraught recently appeared in the title role of the opera Der Rosenkavalier. As Bob notes, "five different male writers used stocky, chubby, puppy-fat, scullery maid, unsightly, and unappealing to describe her 'performance.'"

Did the critics cross a line? Were their editors asleep at the switch? Would a male singer have been treated differently?

As this summary in The Telegraph suggests, opera singers, music writers, and the opera-loving public have not been slow to join the debate.
What do you think? Share your thoughts in the comments below.