Vivaldi for any occasion (outdoors enthusiast edition)
Posted at 9:56 AM on May 9, 2014 by Julia Schrenkler
Filed under: Unexpected Classical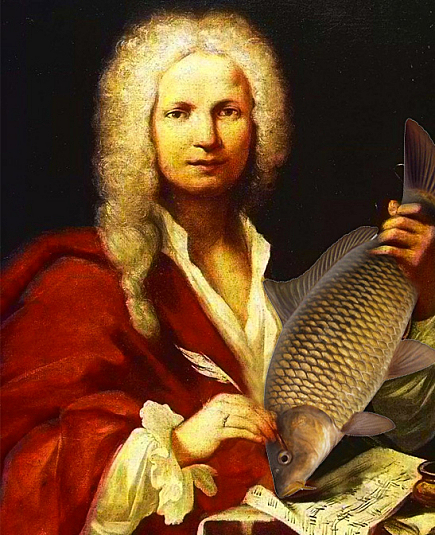 King Louis XV took a liking to 'Spring' and ordered it to be performed at the most unexpected moments.

-
Aaron Green in Antonio Vivaldi's Four Seasons: Notes, Historical Information, and Sonnets
Like that monarch hailing from the House of Bourbon, I like 'Spring' and enjoy hearing it in unexpected moments. But it took me by a bit more than surprise in this (not for the squeamish) video outlining how to clean the common carp:
Considering the Four Seasons sound and sonnets, perhaps this is not an incongruous appearance. To many the cheerful beginning evokes memories of satire on comedy television like Saturday Night Live or school outings to hear the "top" classics, but I hear only freshness and the wild. This video makes me question if we assign too much to classical music and hold it to our specific expectations when it is a passionate, terribly beautiful tangle of human experiences.
'Spring' appears in movies, at public events, and in weddings so why shouldn't it show up in a how-to video about cleaning fish? Where have you heard 'Spring' to great effect?