Lending new meaning to "high notes"
Posted at 12:23 PM on April 29, 2014 by Luke Taylor
Filed under: Concerts, In the media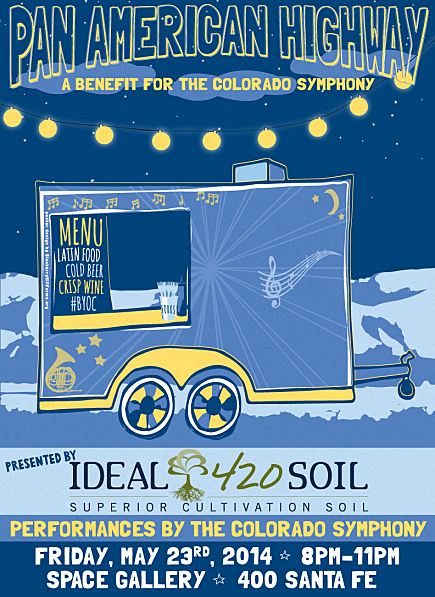 Homer Simpson, making a case for his fandom of the band Grand Funk Railroad, extols "the bong-rattling bass of Mel Schacher."
Soon, the Colorado Symphony Orchestra's Karl Fenner and his colleagues may join the ranks of bong-rattling bassists.
The Denver Post reported today that the Colorado Symphony Orchestra announced a series of performances sponsored by that state's legal cannabis industry:
The concerts, organized by pro-pot promoter Edible Events, will start May 23 with three bring-your-own marijuana events at the Space Gallery in Denver's Santa Fe arts district and culminate with a large, outdoor performance at Red Rocks Amphitheatre on Sept. 13. They are being billed as fundraisers for the CSO, which will curate a themed program of classical music for each show.
In a refrain that is common among many orchestras, the CSO's executive director Jerry Kern says the concerts are also intended to reach new audiences. "We see ourselves as connecting classical music with all of Colorado," Kern told the Denver Post. "Part of our goal is to bring in a younger audience and a more diverse audience, and I would suggest that the patrons of the cannabis industry are both younger and more diverse than the patrons of the symphony orchestra."
Details about the concert series, dubbed "Classically Cannibis," have been posted to the CSO's website. The evening's many food offerings are listed (as the attendees may likely develop an appetite), and prospective ticket buyers are told explicitly "This is a cannabis-friendly event being held on private property. But cannabis will NOT be sold at this event; it's strictly BYOC (bring your own cannabis)."
The CSO's event page includes a 223-word disclaimer; concertgoers are encouraged to avoid driving to the event, they must be 21 or older to attend, and there is a well-meaning-albeit-broken hyperlink to the state of Colorado's website that describes the health effects of using marijuana.
Orchestras working to reach new audiences is nothing new; the Minnesota Orchestra, for example, has concerts planned for this summer that feature repertoire from Bugs Bunny cartoons, Broadway musicals and from Pixar films, as well as its usual offerings of Young People's and Friends & Family concerts.
The CSO's Classically Cannabis concert series stands among that organization's similar efforts to connect with its local audiences. "Denver is a different kind of city," trumpet player Justin Bartels told the Denver Post, "and you have to program your orchestra for the community you're in."
What do you think? Share your thoughts in the comments section below.