Posted at 10:58 AM on April 23, 2013 by Rex Levang (0 Comments)
Filed under: On the air
Highlights from April 23 to 30
Tuesday, 8 pm: The Choir of Clare College Choir, recorded in St. Paul.
Wednesday, noon hour: Music with Minnesotans: Pete and Carol Parshall.
Thursday, 3 pm hour: Regional Spotlight: The Singers: Minnesota Choral Artists, and the Bach Society of Minnesota.
Friday,8 pm: Minnesota Orchestra: Mark Wigglesworth leading music of Berkeley and Ravel.
Saturday, noon: Metropolitan Opera: Handel's Giulio Cesare.
Sunday, 6 am: Pipedreams: Museum Pieces Revisited.
Sunday, noon: From the Top.
Sunday, 1 pm: SymphonyCast: The Royal Concertgebouw Orchestra plays Debussy and Stravinsky.
Sunday, 5 pm: Minnesota Varsity Showcase Concert, live from the Fitzgerald Theater.
Monday, 8 pm: Saint Paul Chamber Orchestra: Dennehy's If He Died, What Then (with Dawn Upshaw); also, works of Tippett, Britten, and Beethoven.
Tuesday, 8 pm: Benjamin Britten's War Requiem, with the St. Olaf Orchestra, St. Olaf Chapel Choir, Magnum Chorum, Anima and soloists.
(
0 Comments
)
Posted at 10:40 AM on April 23, 2013 by Elena See (0 Comments)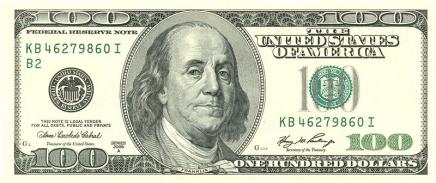 So you like classical music. So you listen to Classical MPR and, generally, enjoy the music you hear. So you have a favorite instrument - maybe even a favorite piece of music, the one that always makes you crank the volume on your radio or computer or iPod or etc. way, way up.
This is all well and good. And this is why we have radio: to learn about and experience new kinds of music. But have you ever wanted to create your own classical music library - and you just don't know how? It can be daunting - all those recordings, all those musicians...not to mention all those composers. Where in the world do you start?
Enter a recent article in Forbes - "How to Build a Top Quality Classical Music Library for $100." The authors picked through piles of CDs, records and .mp3s and came up with their top choices - recordings meant to introduce the classical newbie to the world of classical music while at the same time delighting classical music aficionados. A challenge, to be sure.
Here's their list "in order of suggested listening." (Take a look at the full article on Forbes if you want the reasons why the authors chose these recordings. Agree? Disagree? What would YOUR list include?



Rachmaninoff - Piano Concerto No. 3 with pianist Martha Argerich and the RSO Berlin/Riccardo Chailly; Tchaikovsky - Piano Concerto No. 1 with Argerich and the Bavarian RSO/Kirill Kondrashin
Bach - Concertos Italiens with pianist Alexandre Tharaud
Schubert/Hummel - Piano Quintets with the Wanderer Trio, violist Christophe Gaugé and Stéphane Logerot (bass)
Mozart - Symphonies 28, 33, 35, "Eine kleine Nachtmusik" with the Cleveland Orchestra and conductor George Szell
Vivaldi - The French Connection with La Serenissima and conductor Adrian Chandler - by the way, Julie Amacher featured this recording on New Classical Tracks back in 2009. You can listen to the feature here.
Dvorak - Cello Concerto and Tchaikovsky's Variations on a Rococo Theme with cellist Mstislav Rostropovich and the Berlin Philharmonic/Herbert von Karajan
Haydn - Symphonies 82, 88, 95 with the Heidelberg SO and conductor Thomas Fey
Bach - Sonata & Partita No. 1 for solo violin; Stravinsky's Duo Concertante and Suite Italienne with violinist Leonidas Kavakos and pianist Péter Nagy
Richard Strauss - Four Last Songs, Orchestral Songs with soprano Jessye Norman, the Leipzig Gewandhaus Orchestra and conductor Kurt Masur
Beethoven - Symphonies 4 and 5 with the Minnesota Orchestra (!) and conductor Osmo Vänskä


I have to admit, I'm surprised by a couple of these choices. Besides that - where in the world are the woodwinds? The brass instruments? Personally, I think if you're going to create your very own classical music library, you ought to have a few more instruments represented. So, my additions would be:
Mozart - Concertos for Clarinet, Flute, and Flute and Harp with clarinetist Sabine Meyer, flutist Emmanuel Pahud, harpist Marie-Pierre Langlamet, the Berlin Philharmonic and Claudio Abbado (Mozart Flute Concerto from ArkivMusic)

Richard Strauss - The Concertos with horn soloist Barry Tuckwell and various other soloists, including clarinetist Dmitri Ashkenazy, with the Berlin Radio SO and conductor Vladimir Ashkenazy (Strauss: The Concertos from ArkivMusic)


And then, just because I happen to love these recordings:


Brahms - Complete Symphonies with the Seattle Symphony and Gerard Schwarz ( Brahms: The Complete Symphonies from Amazon)

Various - The French Album with pianist Stephen Hough (The French Album from ArkivMusic)

Eric Whitacre - Cloudburst with Polyphony and conductor Stephen Layton (Cloudburst from ArkivMusic)


(
0 Comments
)