Classical Notes: November 20, 2012 Archive
Posted at 9:23 AM on November 20, 2012 by Rex Levang (0 Comments)
Filed under: On the air
Wednesday, 12 noon: Music with Minnesotans: Mary Lee, executive director of Cantus.
Thursday, 9 am: Giving Thanks.
Thursday, 3 pm hour: Regional Spotlight: From Moorhead, the Concordia Choir.
Thursday, 5 pm: Thanksgiving with Cantus.
Thursday, 6 pm: Giving Thanks (repeat).
Friday, 8 pm: Minnesota Orchestra: Music of Falla, Piazzolla and Copland. Robert Spano conducts.
Sunday, 6 am: Pipedreams: The American Muse.
Sunday, noon: From the Top.
Sunday, 1 pm: SymphonyCast: The Saint Paul Chamber Orchestra, with Steven Copes in the Korngold Violin Concerto
Monday, 8 pm: Saint Paul Chamber Orchestra: Mozart, Debussy, and Ravel, with soprano Dawn Upshaw.
Posted at 12:00 PM on November 20, 2012 by Elena See (0 Comments)
Filed under: New Classical Tracks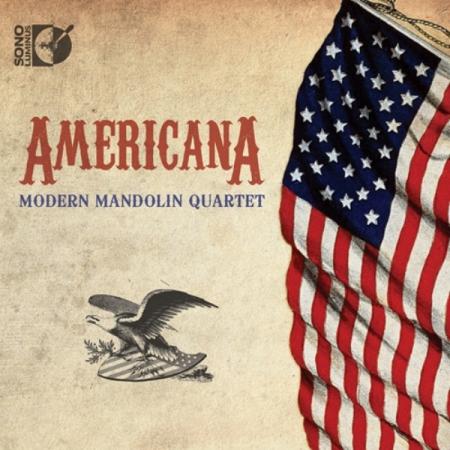 Not all of the content from an episode of New Classical Tracks makes the audio cut. Here is further information and interviews relating to the new disc, Americana by the Modern Mandolin Quartet.
The Modern Mandolin Quartet welcomes this holiday season the same way they've welcomed almost every holiday season since they first started playing together in 1985 — with a special arrangement of Tchaikovsky's Nutcracker Suite that they'll include on some of their upcoming concerts. Here's what two of the group's founding members, Paul Binkley and Dana Rath, have to say about this music (which was arranged for them by a former member of the MMQ — Mike Marshall):