Must-Listen: Unraveling Bolero
Posted at 1:18 PM on July 26, 2012 by Brett Baldwin
Filed under: Fun finds, In the media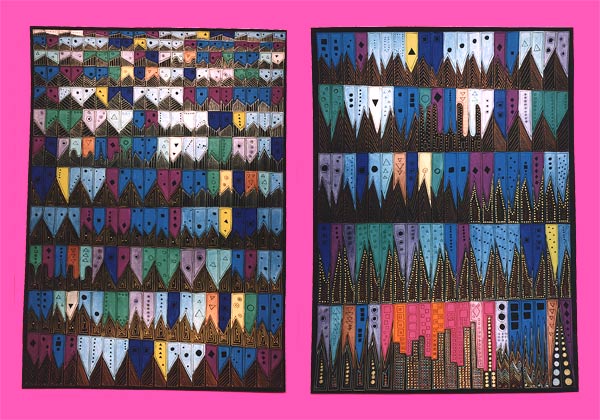 "Unraveling Bolero" by Anne Adams
Another great story from the folks at RadioLab. This one is about the amazing connection between Ravel's most well-known work "Bolero," and a woman, Anne Adams, who quit her job to become an artist -- a painter -- full time. She worked on a piece that ascribed colors, size and depth to the notes and their duration in "Bolero."
The painting was called "Unraveling Bolero"; what's most interesting is that both Adams and Ravel appear to have suffered from the same medical issues that caused them to lose their memories.
An enthralling listen; well worth 20 minutes of your time.