Posted at 6:00 AM on October 17, 2011 by ClassicalMPR (2 Comments)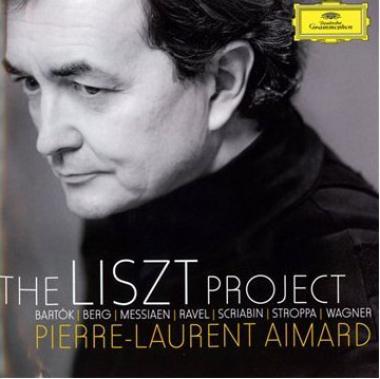 Minnesota audiences know Pierre-Laurent Aimard well from his years with the Saint Paul Chamber Orchestra. He's a musician with keen intelligence and a never-ending curiosity, who loves to make unexpected connections for his audiences.

Aimard's newest recording is The Liszt Project. It's a two-CD set with music by Franz Liszt, of course, but also by other composers whose works might not have been the same without the Lisztian model.
Liszt's sonata, in one movement, appears with sonatas by Berg, Scriabin, and Wagner, also in one movement (Wagner, by the way, was Liszt's son-in-law). We hear Liszt's musical depiction of a fountain — and also Ravel's (written with Liszt very much in mind).
To mark Liszt's 200th birthday, we're giving away five copies of The Liszt Project. Enter below, and don't forget to read the rules.
"); } function create_12840274c8b1_external_field() { } function enable_12840274c8b1_ajax_form() { $("#fbSubmitButton").click(function() { $.ajax({ type: "POST", url: "/www_publicradio/applications/formbuilder/user/form_display.php?form_code=12840274c8b1", data: $("#form_display_12840274c8b1").serialize(), complete: function (transport) { //turn off the ajax loader $("#indicator_12840274c8b1").hide(); }, beforeSend: function () { $("#indicator_12840274c8b1").show(); }, success: function(html) { $("#resp_12840274c8b1").html(html); $("#indicator_12840274c8b1").hide(); create_12840274c8b1_external_field(); enable_12840274c8b1_ajax_form(); } }); return false; }); } create_12840274c8b1_external_field(); enable_12840274c8b1_ajax_form();